Job details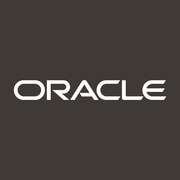 Database - Manageability - Senior Support Engineer
Career level
Entry (0-2 years), Middle (2-5 years), Senior (5-10 years)
Employment type
Full time
Partially remote job
(working time will be divided between remote and company's headquarters)
Oracle provides the world's most complete, open, and integrated business software and hardware systems.
The main responsibility of the role is to manage and resolve Service Requests logged by customers (internal and external) on Oracle products and contribute to proactive support activities according to product support strategy and model.
Responsibilities
Owning and resolving problems and managing customer expectations throughout the Service Request lifecycle in accordance with global standards
Working towards, adopting and contributing to new processes and tools (diagnostic methodology, health checks, scripting tools, etc.)
Contributing to Knowledge Management content creation and maintenance
Working with development on product improvement programs (testing, SRP, BETA programs etc) as required
Operating within Oracle business processes and procedures
Respond and resolve customer issues within Key Performance Indicator targets
Maintaining product expertise within the team
Maintain an up-to-date and in-depth knowledge of new products released in the market for supported product
Participate in weekend rotations and shifts
Work with development specialist in order to fix code issues
Interact with experienced database specialists from various business areas
Be up to date with the latest system configurations and product releases
Qualifications
Proven professional and technical experience
3+ years of experience in database, network or system administrator role
Excellent verbal and written skills in English as well as in local language
TECHNICAL SKILLS:
Database administration and SQL: Oracle or other systems (DB2, SqlServer, etc ?) and/or Operating system knowledge (Unix, Linux and/or Windows)


As a member of the Support organization, your focus is to deliver post-sales support and solutions to the Oracle customer base while serving as an advocate for customer needs. This involves resolving post-sales non-technical customer inquiries via phone and electronic means, as well as, technical questions regarding the use of and troubleshooting for our Electronic Support Services. A primary point of contact for customers, you are responsible for facilitating customer relationships with Support and providing advice and assistance to internal Oracle employees on diverse customer situations and escalated issues.

As a Sr. Support Engineer, you will be the technical interface to customers, Original Equipment Manufacturers (OEMs) and Value-Added Resellers (VARs) for resolution of problems related to the installation, recommended maintenance and use of Oracle products. Have an understanding of all Oracle products in their competencies and in-depth knowledge of several products and/or platforms. Also, you should be highly experienced in multiple platforms and be able to complete assigned duties with minimal direction from management. In this position, you will routinely act independently while researching and developing solutions to customer issues.

Job duties are varied and complex utilizing independent judgment. May have project lead role. 4 years experience with Core products or five years experience with Applications products and have a technical degree ., BS Computer Science/Management Information Systems/Science/ Engineering/Math/Physics/Chemistry with a GPA OR (for Applications) proven professional/ technical experience, ., demonstrating an understanding of Applications at a functional and technical level (preferably Oracle) About Us Innovation starts with inclusion at Oracle. We are committed to creating a workplace where all kinds of people can be themselves and do their best work. It's when everyone's voice is heard and valued, that we are inspired to go beyond what's been done before. That's why we need people with diverse backgrounds, beliefs, and abilities to help us create the future, and are proud to be an affirmative-action equal opportunity employer.

Oracle is an Equal Employment Opportunity Employer. All qualified applicants will receive consideration for employment without regard to race, color, religion, sex, national origin, sexual orientation, gender identity, disability and protected veterans status, age, or any other characteristic protected by law. Oracle will consider for employment qualified applicants with arrest and conviction records pursuant to applicable law.