Job details
INACTIVE AD:
The employer is not currently actively recruiting for this position, but you can apply for the ad.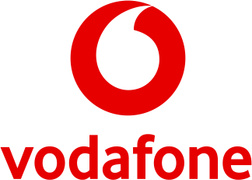 Database Integration - Apex Developer
Looking for Premium Talent
Career level
Middle (2-5 years), Senior (5-10 years)
Employment type
Full time
Remote job
(the activity is performed from home)
Spoken languages
English
- Advanced
* all languages are compulsory
Technology is a playground for ideas!
Vodafone Shared Services Romania is the place to make them come to life.
If you want to invest more in a career rather than just a job,
Meet us, Join us, Grow with us!
We stay hungry and true to our core values by recruiting people who are fun, passionate, open, and question everything.
Reflect on what your motivation is to come on board! We're eager to hear your story.
We live and thrive in an ever-changing environment where creativity and productivity are key, within working hours, of course.
Your day to day
GDC Factory enhancement for our overall Public and Private Cloud activities like DBaaS, Nutanix IronCloud, Pivotal, Build your own CI (TCI).
To develop, maintain, analyses and support AWS cloud compute infrastructure services and technology solutions for European Vodafone applications and customers.
To plan and engineer of Vodafone's private and public cloud infrastructure and implement data flows of Private / Public Cloud and Hybrid cloud solutions into GDC central DWH.
With these activities you will have a great impact on our business:
Data collection of several private and public Cloud IT solutions, data transformation and aggregation with SQL and PL/SQL
Automation of data load and data analysis by Shell, SQL/PLSQL scripting and REST API
Continued performance tuning of GDC Cloud infrastructure data load
Define and develop SQL procedures inside central GDC Factory database to provide Cloud Management report and KPI dashboards
Application development, design and architecture with Oracle APEX solutions
Provide Senior Management or Business report requests by analysis by using SQL statements across GDC central database
With these skills you are a great candidate:
More than 5 year experience with Oracle database administration and strong skills in SQL/PLSQL development
More than 1 year experience with Oracle APEX development
Experience of working in large multi-national / multi-cultural teams and matrix organizations
Experience to analysis and understand complex processes and explain it simple
Multiyear experience in Unix / Linux Shell and SQL scripting
Languages: SQL, PL/SQL, Unix shell scripts, AWK, HTML
Sounds like the perfect job? We've got even more to offer:
Work from Home – You can get to work remotely 2 days per week
Medical and dental services
Life insurance
Dedicated employee phone subscription
Special discounts for gyms and retailers
Annual Company Bonus
Ongoing Education
You get to work with tried and trusted web-technology
Getting in on the ground floor of a technology changing company
Flexible Vacation
#_VOIS
The future is ?