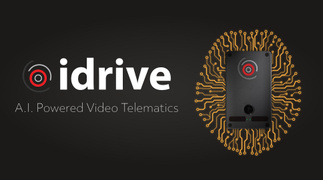 Database Developer
Career level
Middle (2-5 years)
Spoken languages
English, Romanian
Gross salary / month
1000 - 2000 €
Requirements:
Advanced knowledge and experience in MySQL database architecture and system design;
Experienced with SQL coding in MYSQL or DynamoDB (stored procedures, functions, indexing), general database technologies and best business database practices;
Experience with MySQL Replication, with both Master-Slave and Master-Master;
Organized, analytical and methodical, structured approach to work, attention to details and autonomous;
Strong capability to report clearly and pragmatically.
Nice to have:
Exposure to object-oriented programming languages like PHP, Python, Javascript;
Agile methodology knowledge is an asset.
Responsabilities:
Design and develop databases and ensure their stability, reliability, and performance;
Participate in architectural and model decisions during the design and build phases of new projects;
Monitoring health and performance for several servers on a daily basis;
Reporting query performance issues to the product teams (and suggesting optimizations);
Test the solutions implemented and analyzing potential data quality issues to determine the root cause;
Perform database tuning including monitoring, troubleshooting and optimizing performance of the databases;
Performs DB performance tuning, data migration and DB server upgrades;
Provides backup and restore solutions, replication solutions, disaster recovery;
Monitors and optimizes the live DBs;
Receive customer's technical issues and evaluate for proper resolution;
Understanding and working with multiple data sources to create a unified solution that implements the client's business rules and supports their analytical needs.
What we offer:
You will work on high-technology projects with the best team in development and engineering;
Enjoy an attractive compensation package with excellent benefits such as private medical subscription, fruits, lunch, coffee and juices every day, annually Team Buildings, Christmas parties, periodic evaluation and performance bonuses;
Most importantly, have a fulfilling career in development
We are the best in the world at what we do and we are looking for qualified people to join our team.
About us:
I Idrive, Inc., is a global leader in Video Telematics and Artificial Intelligence based services for the transportation industry. With over 10 years in the industry and one of the world's biggest repositories of labeled and verified video data, idrive's intelligent systems are enhanced by billions of miles of driving data, deep learning and industry insights to produce a leading product that has saved hundreds of lives by preventing collisions through improved driving behavior. Idrive engineers and manufactures its products in-house and its award-winning AI cameras are made in the USA.