Job details
INACTIVE AD:
The employer is not currently actively recruiting for this position, but you can apply for the ad.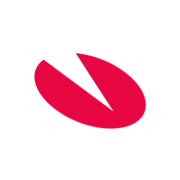 Database Administrator (DBA)
Looking for Premium Talent
Career level
Middle (2-5 years)
Employment type
Full time

Database Administrator (DBA)
About the job
Visma IT & Communications is looking for a passionate Database Administrator (DBA)
You must have a drive to develop high quality processes that will run in an unusually complex technical environment. You will be a member of the database operations team., where your skills and contributions to manage our databases will be very visible. You must love to help team members and to receive help from them. The team is international so you will use English both written and orally. If the descriptions above fit you, and you can check several of the following bullets, Visma IT & Communications can offer you a very interesting work and competitive terms.
Your skills:
* Master's or Bachelor's degree in related fields, with an overall minimum of 5 years of relevant experience
* In depth knowledge of processes, research and performance analysis capabilities
* Negotiation capabilities and problem solving mindset
* 2+ years hands-on MS SQL Server database administration experience
* Experience with configuring, troubleshooting and maintenance activities
* Knowledge and experience in T-SQL
* Excellent written and verbal communication (English is a must)
* Ability to multi-task and context-switch effectively between different activities
* Attention to details and ability to work in a structured way
* Understanding the IT Service industry as well as the relevant marketplace
* Effectively cope with change; comfortably adjust to alterations in work activities; able to decide and act with limited information; effectively handle risk and uncertainty in ambiguous situations
* Demonstrated resilience, diplomacy, influence, relationship building, and problem solving skills in a variety of situations
* Highly effective written and oral communication skills, excellent interpersonal skills and experience dealing effectively with a wide range of people
* Digital skills (. G Suite).
* Customer oriented behavior
* Fast learner - research capabilities for obtaining required information.
* An advantage: Experience working with Windows Server clustering
* An advantage: Microsoft SQL server related certifications
* An advantage: Experience with Azure or AWS
* An advantage: Experience with PowerShell
* An advantage: Experience with other Databases Engines and Operating System rather than MS SQL Server and Windows Server
Tasks:
* Take release packages from engineering and integrate it into our production and pre-production environments
* Install, configure, test and patch operating systems and middleware, including security packages
* Work with different internal teams to understand product domains and address documentation/training needs
* Maintain and grow a production environment in a way that makes the system increasingly maintainable
* Participate in support for production issues and upgrades, and pre-production installations at varying levels
* Monitor performance for database services that are provided to customers
* Work to resolve a running queue of database support tickets and debug complex problems as they arise
What Visma offers:
We offer an exciting position in an international working environment where you will be part of a dynamic and highly skilled international team. You will have good opportunities for career development through internal training and diverse work assignments in a prominent international company. We offer competitive terms and conditions.