Job details
INACTIVE AD:
The employer is not currently actively recruiting for this position, but you can apply for the ad.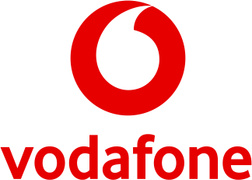 Data Loss Prevention Junior Analyst
Career level
Entry (0-2 years), Middle (2-5 years), Senior (5-10 years)
Employment type
Full time
Job description: The Data Loss Prevention Junior Analyst plays a very important role in preventing and managing data leakages in the company, interacting directly and indirectly with Vodafone colleagues and clients internationally. The primary objective is to make sure that we offer our customers and Vodafone colleagues the required services at the high standards.
The activity involves analyzing and managing alerts in the data loss prevention system by setting the implications of alert for both emails and other channels. The analyst must ensure that he monitors and performs all specific reports based on recurrent alerts and contacts (weekly / monthly) as well as ad hoc.
Main responsabilies:
Monitoring, analyzing and managing alerts:
The analyst is responsible for monitoring alerts in order to prevent loss / leakage of sensitive and confidential data
Manage and analyze all alerts received through the Data Loss system
Act according to the procedures and analyze each alert received
In order to identify the potential leakage, he/she ensure that incidents are labeled and classified according to Data Loss procedures
The analyst ensure that all alerts are analyzed, controlled, and ranked according to the actions that wil be taken. If a situation is known, the data protection analyst must directly manage the alert and report the incident. All evidence must be collected and escalated to the investigative manager
The analyst ensures a high level of governance in managing all data loss processes
The analyst will report all systems that have the potential to leak data appropriately to the domains of activity. Provide recommendations for process repairs and support to implement policy / process changes
The role referes to the ability to perform analyzes and research based on actual data loss vulnerabilities. Identified risks and malicious behaviors should then contribute to improving the data management process
The analyst improves his / her technical skills and personal knowledge in his field of activity
The analyst must identify ways of losing data in large sets of data, and associate them with certain behaviors, on the basis of which he proposes a solution to prevent leakage of data
Ensure that all recurrent and ad hoc analyzes are accurately and accurately established
The role involves the analysis, in order to monitoring and solving of the Vodafone client's requirements in a professional and appropriate way.
Real-time communication with investigation and crisis management teams on the identified situations, ensuring that all data and process data vulnerabilities are stopped
Respect the deadlines and requirements agreed with the client department, acting by the means established to solve the alerts
Use of all necessary means to overcome the occurrence of a data leak (phone call / email directly to the Vodafone user)
The analyst must be able to empathize with the client directly, taking into account the organizational culture and environment
Comply with the Internal Order, Discipline Rules, Procedures and Policy of Vodafone Shared Services Romania SRL
Know all Agreed Delivery Agreements (SLAs) established at Activity and Department level
Ensure that each interaction is consistent with all SLAs

Sounds like the perfect job? We've got even more to offer:

Work from Home – You can have home office 2 day per week
Medical and dental services
Life insurance
Dedicated employee phone subscription
Special discounts for gyms and retailers
Annual Company Bonus
Ongoing Education – we continuously invest in you to ensure you have everything needed to excel on the job and enhance your skills
You get to work with tried and trusted web-technology
Getting in on the ground floor of an technology changing company
Flexible Vacation – Take time off when you need it, we trust you