Job details
INACTIVE AD:
The employer is not currently actively recruiting for this position, but you can apply for the ad.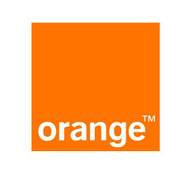 Data Governance Specialist
Looking for Premium Talent
Career level
Middle (2-5 years), Senior (5-10 years)
Employment type
Full time
Hello! Would you like to work in one of the most stable areas of the moment? Come and work for Orange!
We'll recruit you from the safety of your home and we'll prepare you for the challenges of this time - your activity will be carried out remotely, during the whole period of the pandemic, and then you will work at the dedicated Orange headquarter.
Data &AI is one of the 3 pillars of Orange Group`s "Engage 2025" program, with the ambition to accelerate the dissemination of technological know-how, both on applications and on algorithms and tools, with all the group's subsidiaries and business divisions.
In this context, a brand new expertise center is being built in Romania; the team will start by supporting Orange Romania on 3 strategic initiatives, and will grow to cover other initiatives, but also other Orange Affiliates. The 3 initial initiatives are centered on Hybrid Cloud-based Data & AI Ecosystem Transformation, Data & AI Operations Efficiency Use Cases implementation and Data Governance Framework Implementation.
We would like to hear from you if you can cover at expert level some of the technologies/tools/methods of interest for this range of Data Governance-centric roles (don`t be scared, the know-how listed below is the one of the entire team; we expect to have a few colleagues that together cover the full list).
1. The main responsibilities of the roles are process/policies-related on the one hand and more technical on the other hand:
a) Data Governance / Data Quality Strategy and Framework
Design and document the processes to effectively govern enterprise data including an enterprise data governance operating model, data policies and standards as well as the implementation of clearly defined data management definitions for use across the organization
Support the selection and adoption of Data Governance & Data Quality technology tools
Development and implementation of the Data Governance Framework and Data Quality Framework
Work with Business Units to understand dependency on data assets to inform the development of the Data Governance and Data Quality processes, methods to ensure high quality data
b) Data Quality/Metadata Management
Profile data sets, prepare data quality assessments with recommendations for high quality data
Work with subject-matter experts (SMEs) to determine root causes and business impacts of data quality issues, assessing existing data rules and responsibilities
Apply extensive knowledge of metadata standards and best practices to projects that involve metadata creation, editing, aggregation, and enhancement at every level of complexity
Design data quality rules, metrics and scorecards
Data discovery, Data Quality Monitoring
2. Professional Know-How:
Mandatory (Good knowledge of):
Data profiling and quality assessment techniques & tools
Information Management at the enterprise level (data governance, data quality, master data management, information life cycle, etc.)
Data warehousing, relational database and other data structures; Data mapping, flows and cleansing
Metadata standards & tools
Tools used for: ETL, Data Governance, Enterprise Data Cataloguing
Nice to have (they should all be in the team, but not for every member):
Cloud (GCP preferred) experience
Telecom experience
Education and experience (minimum level requested):
University degree (IT/Telecom area preferred)
English - fluent; French – is a plus
Minimum 5 to 7 years of experience in data quality or governance projects
Experience and exposure to tools used to support data management specifically business glossary, metadata management, data profiling, and data quality
Experience in establishing and successfully leading Data Governance programs: heavy emphasis on developing and implementing data standard policies, practices, and procedures that lead to substantive improvements in data integrity and data quality.
3. Specific Competencies:
We envision a team that assumes the responsibility to lead this transformation, by developing and coaching others, using problem solving skills, consulting and influencing, all by applying an analytical mindset and customer orientation.
[Orange Perks] What's in it for you, should you choose to work for a TOP EMPLOYER?
Contract type: Full Time
Performance Bonuses – Biannually, based on your results & the company's;
Other Bonuses – for Excellence in Innovation & Profit sharing plan;
Loyalty Bonuses, if you extend your stay;
Electronic Meal Tickets - as you imagine;
Medical & Life insurance for you / facilities for your family, too;
Work From Home & Flexible Working Hours;
Short Friday & Hello HUB - a different kind of office, should you need a change of scenery;
Professional GSM subscription;
Personal GSM subscription, also [because we believe in communication!];
Special grants on Smartphones & devices;
Discounts & installments for Orange products & services;
Orange Learning, Remote Learning, Trainings & Career plan mentoring;
Well-being Program – we support your Zen;
Flexible benefits [like special discounts on Gym subscriptions, Tickets for your infant's nursery, Pension Package or other things you might be interested in];
In case of travel: daily allowance, transport and accommodation.
& more!
Apply and let's have a remote-talk – we care for our candidates, all the interview stages are online!
From ORANGE with love – a digital company