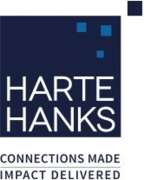 Data Entry and Enhancement Agent
Career level
Entry (0-2 years)
Spoken languages
English, German, Spanish
OVERALL PURPOSE OF THE JOB
To enter, maintain and validate key marketing data collected as a function of marketing programs:
• responses from event registration;
• identification of missing companies and account information;
• identification of persistent data quality problems.

REQUIREMENTS KNOWLEDGE
• Portuguese/German/French/Nordic Language;
• English as a secondary language;
• Computer: Microsoft office, internet search.

SKILLS
• Detail oriented;
• First class organizational skills;
• Capacity to work well under pressure;
• Excellent communication skills;
• Flexible and proactive;
• Targeted focused;
• Can - do attitude;
• Good team player.

OTHER BENEFITS

• Multinational environment;
• Competitive salary;
• Meal Tickets;
• Life Insurance;
• Medical Subscription;
• Beginning and periodical intensive and free training.


We are Harte Hanks.

We are a team of passionate marketing professionals, working to connect your brand with your customers to move them from awareness, to action, to brand loyalty. We develop integrated, multichannel marketing solutions that deliver millions of customer interactions every day through traditional, digital, social and emerging marketing solutions.

We are working with local partner for some services including staffing, so you may be contacted by a different name also during recruitment.