Job details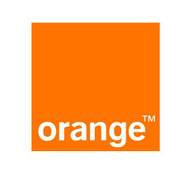 Data Engineer
Looking for Premium Talent
Career level
Middle (2-5 years)
Employment type
Full time
How would you like to work in IT & Communication, toying with cutting edge technologies and enjoying your life? Come closer to #LifeAtOrange.
We'll recruit you from the safety of your home and we'll prepare you for the challenges of this period – for the time being, our activity is carried out remotely.

What we're looking for
Orange Romania's Big Data Development Team is looking for a new colleague to help in the design and development of a scaled enterprise highly scalable and extensible Big Data platform which enables collection, storage, modeling, and analysis of massive (TB) of live & offline data from numerous source channels like network data processing, web-generated.

What you'll be doing
You will grow in our team as part of the IT development division which counts 100 software development professionals. Our developers and architects constantly meet up to share their technical experiences from their projects. You will have the chance to engage in conversations around modern software practices, new tools or solutions that worked or not for them and to validate your assumptions around a particular difficult problem that you encounter.

What you need to know/have
Preferred Qualifications:
1+ years of working with Java/Scala
Working with message brokers (such as Kafka), SQL knowledge, Knowledge of Spark is a plus
Core competencies Maven/Sbt, Git
Experience with Linux operating systems
Databases knowledge; ability to work with both structured and unstructured data;
Understanding of CI-CD concepts and practical experience in deploying data transformation jobs using CI-CD frameworks
Open to learn data processing technologies such as Hadoop
Knowledge in one of the following is a plus:
Knowledge in one of the following: Cloudera, Hortonworks, Google Cloud, AWS or Azure
Hadoop or other data processing technologies knowledge
Spark/Scala/Java/Python certification is a plus
Knowledge of NoSql databases and technologies like Apache Kudu, Cassandra, Hive, HBase, Flume
Experience developing large-scale data warehousing, mining or analytic systems
Knowledge in engineering machine learning, feature engineering
Knowledge with Business Intelligence Tools like Tableau or Business Objects
Who you are:
You are creative and problem-solving
You have a natural desire to know and the determination to find solutions
You are all about sharing and collaboration with your teammates
What's in it for you
Performance Bonuses – based on your results & the company's;
Loyalty Bonuses, if you extend your stay;
Electronic Meal Tickets - as you imagine;
Medical & Life insurance for you - facilities for your family, too;
#WFH & Flexible hour;
Professional GSM subscription;
Personal GSM subscription, also [because we believe in communication!];
Special grants on Smartphones & devices; discounts for Orange products & services;
Development Platforms - Orange Learning, Trainings, Career Counselling, Coaching & Career plan mentoring;
Wellbeing Programs – we support your Zen & more!
Come & work for a #TopEmployer company. You could be part of an organization where great colleagues and team spirit support your professional development.
Apply and let's have a remote-talk.
At Orange, you can.