Job details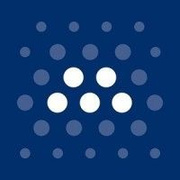 Career level
Senior (5-10 years)
Employment type
Full time
Spoken languages
English
- Advanced
* all languages are compulsory
Key Goal:
▪ Remove operational debt across the enterprise
▪ Reduce time taken to achieve tasks
▪ Reduce LOE for undertaking new tasks
▪ Lower cost of completion
▪ Automated Services ensure our systems
▪ Run smoothly and efficiently
▪ Eliminates human errors
▪ Ensure business best practices are consistently leveraged
Who We Are – MassMutual Romania
MassMutual Romania, with offices in Bucharest and Cluj, was established to build an in-house team with expertise in application development and support, quality assurance and data science to support MassMutual and its affiliates, including Barings, in creating digital products and technology solutions.
Barings, as part of the MassMutual group, is a $345+ billion global financial services firm dedicated to meeting the evolving investment and capital needs of its clients and customers. Through active asset management and direct origination, Barings provides innovative solutions and access to differentiated opportunities across public and private capital markets. A subsidiary of MassMutual, Barings maintains a strong global presence with business and investment professionals located across North America, Europe and Asia Pacific.
Job Description
Automation is key to scale and optimization of business processes. Reporting to the Head of Process Automation, Barings has multiple openings on the Process Automation team for strong Data Engineer candidates. At Barings, we are building a team of technical leaders passionate about emerging technologies and driving our business toward a data centric strategy.
As a Data Engineer, you will be responsible for designing and building data pipelines in a collaborative environment for automation & optimizations at scale. The right candidate will be experienced using cloud technology and tools. Joining the Process Automation team positions you to contribute to an enterprise data transformation. As such, you must be a self-starter, love learning new concepts, and have the ability to innovate.
Responsibilities
▪ Build large-scale batch and real-time data pipelines with data processing frameworks such as Spark, Hadoop, Middleware, etc.
▪ Collaborate with a team to design and build solutions to ingest, transform, store, and export data in a cloud environment.
▪ Work in cross-functional agile teams to continuously experiment, iterate and deliver on new product objectives.
Requirements
▪ 3+ years as a Data Engineer, Data Scientist, or Data Analyst
▪ 3+ years' experience working with SQL and Spark
▪ 2+ years familiarity working in Cloud environments such as Azure or AWS
▪ Expert knowledge and experience developing efficient ETL data pipelines having multiple sources
▪ Experienced in the use of standard ETL tools and techniques
▪ Familiar with modern data lake, data warehousing, and ETL/ELT concepts
▪ Knowledgeable about data modeling, data access, and data storage techniques.
▪ Ability to work in an Agile Scrum environment
▪ Preferred experience with supplementary scripting languages such as Python, Scala, etc.
▪ Preferred experience working with APIs
▪ BS in Computer Science or Engineering related field