Job details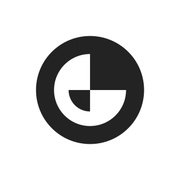 Customer Support Specialist ( Autovit )
Career level
Entry (0-2 years), Middle (2-5 years)
Employment type
Full time
We are looking for a Customer Support Specialist (f/m) in our amazing OLX Hub in Bucharest.
Your opportunity...
The Customer Support Specialist answers product and service questions, prepares correspondences and fulfills customer needs to ensure customer satisfaction.
...at OLX Group Romania
In Romania, there are 150+ people working for OLX, , and . Currently from home, but usually from our cozy office in the center of Bucharest. OLX is the leader of the classifieds market, helping millions of people make the smart choice every day – creating more space at home, repairing a broken pipe or, just like you, finding the best job. , our real-estate platform, helps people find the place they can call home – for a while or forever. is the market leader of the auto classifieds industry, connecting drivers to the car that will take them where they need and want to be.
A typical day at OLX Group, in the role of Customer Support representative, could include:
Resolve product or service problems by clarifying the customer's complaint; determining the cause of the problem; selecting and explaining the best solution to solve the problem; expediting correction or adjustment; following up to ensure resolution;
Prepare product or service reports by collecting and analyzing customer information;
Contribute to team effort by accomplishing related results as needed;
Identify and assess customers' needs to achieve satisfaction;
Build sustainable relationships of trust through open and interactive communication;
Provide accurate, valid and complete information by using the right methods/tools;
Handle complaints, provide appropriate solutions and alternatives within the time limits and follow up to ensure
resolution;
Follow communication procedures, guidelines and policies;
Go the extra mile to engage customers.
What will you need to be successful in this role?
Proven customer support experience;
Strong phone contact handling skills and active listening;
Familiar with CRM systems and practices;
Customer orientation and ability to adapt/respond to different types of characters;
Excellent communication and presentation skills;
Ability to multitask, prioritize and manage time effectively;
High school diploma or equivalent; college degree preferred.
English at a medium level at least.
What can you expect from us and what do we offer?
The opportunity to work for the leading classifieds brands, a place that takes the best out of being a global company and bringing a nice local flavor;
A desk in a beautifully designed office in the center of Bucharest, close to some of the best coffee shops and brunch places. However, the job will be remote during the pandemic, for obvious reasons;
Continuous investment in your development, through trainings. Also, the chance to connect for advice and inspiration to other professionals from all over the world;
Complex compensation package (annual performance-based bonus, medical insurance, flexible benefits compensation);
Friendly, curious and driven colleagues that get stuff done and consider that enjoying the ride is far more important than rules and hierarchies.
Cake. Or other gifts. We like to get creative about them.
Make your own smart choice!
OLX Group is one of the world's fastest-growing networks of trading platforms, serving 300 million people every month and operating in 30+ countries across 5 continents. We shape the future of trade to unlock the hidden value in everything. We help people buy and sell cars, find housing, get jobs, buy and sell household goods, and much more. With more than 20 well-loved local brands including Avito, OLX, Otomoto, and Property24, our solutions are built to be safe, smart, and convenient for our customers. We are powered by a diverse workforce oftalented individuals, together building an inclusive culture around the world. We have the strong financial and operational backing of Prosus, one of the largest consumer internet groups in the world.