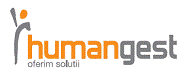 Customer Support Specialist
Career level
Middle (2-5 years)
Spoken languages
English, German, Russian
Interface between Sales, Finance, Legal Department, BO-Europe/ Global, Order
Center.
The above mentioned departments get support in form
of a first verification of request. CSS verifies the requests in SAP or xls based,
initiates clarification with other departments and proves alignment to the guideline.
Key job functions and success-relevant
tasks :
1. Contract establishment
2. Price & Condition Maintenance
3. Settlement of Bonus agreements
4. Support rolling Forecast& Budgeting Process
5. Plausibility & completeness checks of inputs
6. Cooperation with Global Projecting and Sales for Project

Ideal candidate:

Excellent administrative, clerical, record-keeping and computing skills are
essential for the customer service & support role.
Customer Support Specialists must have good interpersonal skills to deal with customers and collaborate with other departments in the company, such as marketing, production, accounts and
distribution.
They require excellent customer service skills to enable them to deal
politely and effectively with internal / external customers' inquiries or complaints.