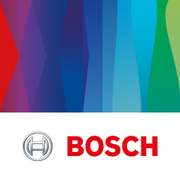 Customer Support Representative with Hungarian
Employment type: Full-time
Job category: Customer Service
Job industry: Information Technology And Services
Experience level: Associate
Description
Provide information and assistance to customers from various backgrounds via inbound/ outbound calls/ emails/chat/ social media (for . Facebook, Twitter, LinkedIn, WeChat, etc.);
Answer, escalate and follow up all requests in order to ensure proper response and quality of service;
Register all details related to customer interactions in the data base and update the knowledgebase;
Be the image of the company and follow the company's Internal Regulations, policies as well as the service's work instructions and processes;
Fulfill additional assignments (for . support for other colleagues/ countries / locations/ new services/ satisfaction surveys);
Meet the service key performance indicators;
Get involved in the continuous development and improvement of processes and service;
Qualifications
C1 or native language level (verbal & written);
B1 / B2 or higher English language level (verbal & written);
Basic Knowledge in MS-Office (Excel, Word, Outlook);
High sense of responsibility, patience, urgency and customer support;
Flexible and driven to solve customer's requests;
Ability to work under pressure and good team engagement;
Confident and willing to learn;
Very good communication skills (empathy; active listener, etc.);
Proactive and responsible in finalizing all assigned tasks;
Willingness to work in shifts;
Previous customer support experience is a plus;
Experience with social media like . Facebook, Twitter is a plus.