Job details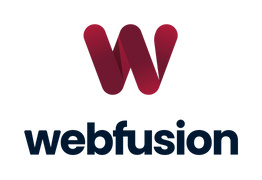 Career level
Middle (2-5 years), Senior (5-10 years)
Employment type
Full time
Partially remote job
(working time will be divided between remote and company's headquarters)
Spoken languages
English
- Advanced
* all languages are compulsory
Monthly net salary
800 - 1400 €
Customer Support Manager
Responsibilities:
Managing the customer support department's day-to-day functions.
Responding to escalated customer support issues.
Implementing customer support processes to enhance customer satisfaction.
Formulating and revising customer support policies and promote their implementation.
Ensuring that all processes used by Customer Support are thoroughly documented, consistently audited, and regularly improved.
Informing the team of all new information related to products, procedures, and trends.
Assessing support statistics and preparing detailed reports on the findings.
Interviewing and hiring new employees.
Overseeing and evaluating the team's ongoing training efforts.
Coordinating and managing all relevant stakeholders, including the CS team, customers, and other teams that are involved in operations.
Customer Support Manager Skills
The customer support manager is responsible for managing daily operations of the service desk, managing the CS team, representing the team to other stakeholders, and helping to ensure that the service desk is constantly developing and improving. To meet these many demands, a good service desk manager must have:
The ability to build a cohesive team and to manage people effectively. This includes the ability to coach and develop the team.
A thorough understanding of the strategic vision for the service desk and the ability to set the long-term direction of the team.
An ability to balance and plan the short-term actions of the team.
Knowledge and understanding of all relevant industry standards.
Knowledge and understanding of best practices for service management.
Strong communication skills, including the ability to be influential and persuasive with stakeholders.
A complete understanding of the organization's business.
An ability to think critically about systems and to make adjustments consistently as needed.
The ability to manage time effectively while setting the tone of the team through modeling and leadership.