Job details
INACTIVE AD:
The employer is not currently actively recruiting for this position, but you can apply for the ad.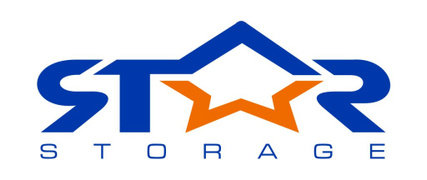 Customer Support Manager
Looking for Premium Talent
Career level
Middle (2-5 years), Senior (5-10 years), Executive (>10 years)
Employment type
Full time
Spoken languages
English
- Advanced
* all languages are compulsory
We are looking for a Customer Support Manager to join our team. The key responsibilities of the role will be to maintain customer satisfaction by providing problem-solving resources and ensure that Star Storage is constantly providing the best in-class customer services. He will also be responsible for driving and delivering key support metrics, best practices, knowledge-based content and methodologies that facilitate the delivery of unsurpassed support and service.
Main responsibilities:
Supervises the day to day operations of the Customer Support Department;
Prepares and completes action plans, implements quality customer support standards and solves any departmental issue;
Identifies customer service trends, determines system improvements and implements changes that improve the existing strategies;
Ensures improvement in customer support quality by monitoring and evaluating customer support strategies, analyzing results, and implementing any necessary changes;
Establishes and improves customer service policies and procedures for the department, ensuring full implementation of the customer support strategies across the business.
Plays a managerial role in ensuring that customer support specialists have managed all customer complaints or feedback in a professional manner, solving all issues within reasonable time;
Monitors and reviews the team's contribution to the improvement of the Customer Support Department through facilitating outstanding customer support performance;
Actively promotes and manages the process of continuous improvement within the department;
Conducts surveys and focus groups, analyses benchmarking best practices, applications and information;
Maximizes on customer support operational performance and analyzes statistical data, writing reports and strategic recommendations for further consideration;
Keeps the business ahead in customer support practices and gives the business a competitive edge by enabling customer satisfaction and retention.
Qualifications and Experience:
Bachelor's degree in Business Administration, International Relations, Public Relations, Psychology, Information Technology, or any other related field;
At least 5 years working experience in customer support, preferably working as a Customer Support Manager in a fast-paced and highly competitive environment;
Proven strong and successful customer interaction experience;
The ability to motivate the team in delivery of effective customer support services;
Highly proficient in customer interactions;
Experience working with data and drawing actionable insights that drive improved customer support strategies for the business;
Exceptional communication skills in written as well as verbal form;
Excellent listening skills;
Highly proficient in MS Office;
Experience in support for ERP, CRM, HCM, ECM / DMS solutions or Cloud / MS Azure infrastructure solutions and services;
Ability to use raw data and information to perform analysis on customer support trends and develop strategic solutions and insights that will lead to more effective customer service and customer satisfaction;
Excellent problem-solving skills, patience and customer-orientation;
Self-motivated; creative and strategic thinker;
Committed to improve the business's customer service skills;
Ability to form strong and long-lasting relationships with customers and various organizational levels in order to influence positive customer relations and attain the ultimate goals of the customer support department.