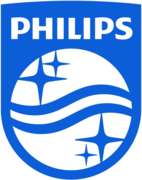 Customer service specialist
Spoken languages
English, Dutch
In this role, you have the opportunity to work within our busy Customer Care Centre. You will join our Service record review and compliancy team and work closely with all other teams in Customer Service to ensure completeness of every case created by various teams in the customer care centre.
You are responsible for:
Reviewing all newly created corrective maintenance records. Ensuring that the relevant data elements are completed, updating records with any non-compliances and defining the correct codes to assign to the record once it is complete.
Working closely with all CS departments to reach resolution and obtain missing information on incomplete records
Performing spot checks on all record types, tracking any non-compliances and chasing these until record is compliant
Reviewing all Work in progress and liaising with various teams across the customer service organisation to drive record completeness and closure
Follow an escalation process when timely information is not provided for the resolution of an incomplete record
Raise complaint cases on necessary records, escalate to the relevant modality business unit and track these complaints until the record is complete
Create reports, trend data and populate metrics for visibility of non-compliance, volume and revenue on open records
You will be part of a team of Customer Service team, reporting into the Customer Service Manager - Service Record.
To succeed in this role, you should have the following skills and experience
Computer Literate, skills, good knowledge of Excel/Word
Fluency in Dutch and English
Be process oriented and have the ability to investigate and analyse information with a focus on attention to detail
Ability to work as an individual and as part of a team
Excellent communication and organizational skills
Technical background preferable (ability to understand the cases and code them)
Be receptive to change with the ability to adapt to new ways of working
Ability to work to pre-determined targets and timescales
In return, we offer you
The unique combination of a critical and challenging role and a creative and empowering office environment. You will be actively encouraged to make improvements, establish best in class service and have a direct impact on the success of Philips on a daily basis. We also believe that we are at our best as a company when you are at yours as a person. Thus, we offer:
Annual bonus based on performance achieved
Private medical care with option to extend it to family members
Benefit System cards which give you access to local well-being focused activities
Discount for Philips' products
Relocation package applicable for people moving in from outside of Łódź region