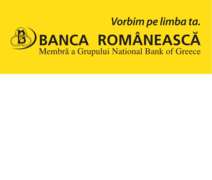 Customer Sales Representative
We are currently looking for a Customer Sales Representativein one of our branches. If you want to develop your career in a financial institution along with our great retail teams we are looking forward to meet you!
Do you have:
- experience in a customer service position ?
- A high school diploma or even better an university degree ?
- strong communication skills ?
- Good use of Microsoft office tools ?
Are you :
-A team-oriented player ?
-Customer oriented?
- enjoying working with deadlines both independently and within your team ?
Would you want to :
e the banking consultant and offer your customers the best possible solution?
Promote our retail products and provide after-sales support?
Increase the sales of our banking products and services?
We can't wait for you to be our colleague!