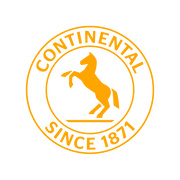 Customer Quality Engineer (Brasov)
Career level
Senior (5-10 years)
Spoken languages
English, German

With sales of €39 .2 billion in, Continental is among the leading automotive suppliers worldwide and currently employs more thanemployees in 55 countries. In the Powertrain Division we integrate innovative and efficient powertrain system solutions from today and tomorrow for vehicles of all categories. Within the vision of Clean Power, our products make driving not only more affordable and environmentally friendly, but also more comfortable and enjoyable. We offer our customers a comprehensive selection of products ranging from gasoline and diesel injection systems, turbochargers, engine management and transmission control systems to sensors and actuators. Exhaust aftertreatment, fuel supply systems as well as systems and components for hybrid and electric drives complete our portfolio. There are two main impulses for the advancement of drive technologies: Firstly, active climate protection, in particular the reduction of CO2 emissions and exhaust gases. And secondly, the increasing need for individual mobility, which results in various requirements for vehicles and drive systems. The Powertrain Division has more thanemployees working at 54 locations in 19 countries.
Job Description
Represents the best interests of the plant in front of the biggest OEMs in the automotive industry (. VW, Audi, Jaguar Land Rover, BMW, Daimler, Porsche, etc.)
Analyze customer trend data, monitor warranty costs and payment approval.
Monitor and interpret analysis results of returned parts together with Warranty Return Center Germany.
Lead the 8D Process in case of customer complaints;
Establish immediate containment actions in case of customer complaints, on-site or at the customer location;
Assure proper corrective actions established together with 8D team. Follow-up of the actions for completion, validation and closure;
Create risk analysis, define action plan and ensure customer communication;
Submit 8D information to the customer;
Monthly reporting to quality manager of quality indicators: ppm 0 km, ppm field, storage time in quarantine from field return, NTF, initial time response on customer complaints, quality related costs;
Authority to stop the production line in case of nonconformity found. Immediate announcement to the quality manager and production manager in case of line stop;
Monitor the quarantine area from field return and regularly follow-up. Keep inside the target;
Participate to FMEA meetings to assure that customer requirements are taken into consideration;
Job Requirements
University degree (. Mechanics, Electronics) or relevant professional experience;
At least 3 years relevant experience in Quality (preferred customer interface);
Preferably, had worked before / led multinational teams. Not mandatory;
Advanced English - mandatory; German is an advantage;
Quality methods knowledge / Quality standards (ISIATFVDA );
Specialized knowledge: PPAP, FMEA, SPC, MSA;
Problem solving skills and analytical thinking;
Time management skills
What we offer
Integration Program in a professional, young & dynamic team;
Competitive Salaries (based on performance) & Benefits;
Health & Wellness (Private Health and Dental Insurance, Life Insurance, Sport activities etc.);
Professional Development Opportunities (in Technical and Managerial Area);
Stability;
International Work Environment & Traveling Opportunities.