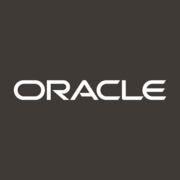 CUSTOMER INTELLIGENCE ANALYST (LMS)
Career level
Middle (2-5 years)
LMS Global KA Programs supports the LMS and Oracle organization in working with Key Accounts in alignment with Oracle's Strategic direction for this customer category. Key focus areas are: Risk Management, Engagement Management and Standardization. LMS Risk Management manages the creation, maintenance and positioning support of LMS Customer Insight overviews to internal and external stakeholders. The deliverables provide quantitive and qualitative risk levels required for continuously improving LMS Engagement (planning) activities.

Role:
• The Risk Management team has been established in FY14 and is in development.
• Teamsize will be 10-13
• Indepth Oracle (Licensing) experience is key due to the size and complexity of the customer base
• Program Management and Business Development related activities are an integral part of the role
• Reports to Functional Manager of LMS Global KA Program

Detailed Description:
• Works with LMS Field Teams, LMS Front line Management, LMS Global Services and Sales where applicable.
• Creates easy readable deliverables covering stakeholder information needs. Deliverables are based on facts, patterns, trends and observed deviations. Stakeholders are typically LMS Management, LMS field and KA Teams
• Uses a wide variety of Oracle/Non-Oracle systems to collect, input, verify, and analyze structured/unstructured data to assess Risk levels
• Supports Manager in continuously optimizing the business benefit (revenue) of the Risk Management component of the LMS Global KA Program through pro-active improvement propositions

Job Requirements/ Qualifications:
• University degree or equivalent combination of studies and experience
• 3-5+ years experience in related field
• Extensive Oracle (licensing) experience
• Relationship management skills
• Ability to relate smaller concepts to the overall "big picture"
• Exemplary written and verbal communication skills to interact with stakeholders
• Advanced spreadsheet capability and proficiency with MS Excel (pivot tables, v-look ups etc.)
• Advanced presentation tool capability and profiency with Powerpoint
• Attention to detail
• Knowledge transfer (training) skills
• Follow-through skills necessary to get information from internal and third parties and have data errors/omissions corrected.
• Basic experience in Project Management Principles
• Fluent English, additional language(s) appreciated

***All Qualifications Preferred***

Please submit your CV in English!