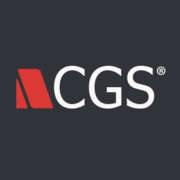 Customer Care with English- Brasov
Career level
Middle (2-5 years), Entry (0-2 years), Senior (5-10 years)
IDEAL CANDIDATE:

Because you're ambitious, communicative and eager to assert, WE will be here for you!

Our goal is to be close to the clients, helping them solve the technical or commercial problems they are facing.

Do you speak English?Available to work in the afternoon and night shift?
Then join our team, we are glad to welcome you!

On this job you will:

Provide client support via phone and e-mail, including procedural documentation.
Respond within agreed time limits to call-outs.
Prioritize and manage casesEstablish a good working relationship with customers and other professionals.

We offer:
Professional Training
Because we believe in lifelong learning and professional development we offer:
• One month start-up training;
• E-courses for keeping up with the novelty factor in our jobs;
• Subscription to an online library that will provide reading material for your areas of interest.

Performance bonuses
We value improvement and professional achievement therefore we offer:
• Incentives and also bonuses for our employees – financial and non-financial
• The opportunity to take your career to the next level and apply for a middle/ upper management position in CGS.
• Your own star in CGS Walk of Fame for bringing innovation and a fresh perspective in our company.

Other Benefits:
• Private medical insurance
• Undetermined contract
• You will be part of a very dynamic industry
• You will excel in your communication and negotiation skills


CGS is an American outsourcing company, owning one of the largest support centers on the Romanian market. CGS is listed in the first 15 best companies of its kind in the world; meanwhile, our client portfolio includes company in Forbes Top, as well as top European companies. We offer extensive training sessions and we stand for promoting people from within: more than 90% of out managers started in our company on entry-level positions.

As an employee of CGS you may choose to have a flexible schedule, with the possibility to work full time or part time according to your availability. We also provide an attractive package (salary, health insurance, performance bonuses, food coupons and other benefits)

In CGS we appreciate performance, involvement, leadership skills, and being a pro-active team member. Join our team: if you think you fit the profile, than we are looking forward to meeting you!