Job details
INACTIVE AD:
The employer is not currently actively recruiting for this position, but you can apply for the ad.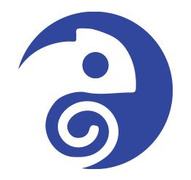 Career level
Middle (2-5 years)
Employment type
Full time
The CRM Retention Specialist is responsible for the creation and development of the CRM strategy using a creative approach to secure and manage target audiences whilst delivering outstanding campaigns.
RESPONSIBILITIES:
Plan and deliver CRM strategies across the company, encouraging customer retention and customer loyalty.
Gain a good understanding of all proprietary back-office programs and relevant tools used for CRM and digital marketing projects and campaigns.
Oversee all direct communications with customers in mediums such as email and SMS through the CRM tools.
Execute and monitor customer lifetime value strategies ensuring maximum profitability.
Ensure the database is segmented effectively for targeted marketing activities.
Manage website content for all marketing promotions and ensure an accurate user experience on all platforms and in all targeted languages.
Ensure the CRM structure works seamlessly across the organization and captures all required information at key points in the customer life cycle.
Research and stay up to date with new digital trends that could impact brand consolidation and improve the user experience.
Build collaborative relationships with all marketing teams to gain a great understanding of customer base through insight, segmentation and data analysis.
Developing testing strategies for all aspects of the CRM to ensure the most effective approach for the company and its products.
Management of data and CRM agency, resolving any issues that arise during the implementation of CRM campaigns.
Analysis and reporting on campaigns effectiveness in terms of traffic, acquisition, conversion, retention and revenue.
Identifying areas for improvement and making recommendations.
SKILLS:
Experience in CRM / data marketing / email marketing.
Knowledge of marketing email systems specifically is essential.
Strong background in customer acquisition, re-engagement and retention strategies.
Great English communications skills, written and verbal.
Foresight to anticipate issues, set priorities and proactively develop strong relationships both internally and externally.
Ability to be creative and use their initiative to develop new ideas.
Ability to confidently and articulately communicate and inspire strong collaboration among team members.
First-hand experience of the development and implementation of a successful CRM strategy with back-end system knowledge.
Excellent planning, analytical skills and project management.
Additional understanding of the Optimove and Exact Target software products is a plus.