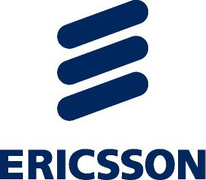 CRM Managed Services Engineer
Career level
Middle (2-5 years), Entry (0-2 years), Senior (5-10 years)
Ericsson Overview:
Ericsson is world's leading provider of communications technology and services. Our offerings include services, consulting, software and infrastructure within Information and Communications Technology.
Using innovation to empower people, business and society, Ericsson is working towards the Networked Society: a world connected in real time that will open up opportunities to create freedom, transform society and drive solutions to some of our planet's greatest challenges.
We are truly a global company, operating across borders in over 180 countries, offering a diverse, performance-driven culture and an innovative and engaging environment. As an Ericsson employee, you will have freedom to think big and the support to turn ideas into achievements. Continuous learning and growth opportunities allow you to acquire the knowledge and skills necessary to progress and reach your career goals. We invite you to join our team.
Job Summary:
We are now looking for a CRM Managed Services Engineer that will provide technical competence and support for service impact in case of technical issues that affect the customer's network. Ensures 2nd level support, preparation and consolidation of all changes performed in BSS area ( Billing and CRM platforms, IVR/ACD/Telephony, Voucher systems, Financial systems: cash in/cash out, invoicing, money transfer, bill payment, balance enquiry, Revenue: transactions, real time balance update health checks, account activation and suspension, real time over the system status)Identify and resolve application issues before they have had an adverse impact on the customer experience, revenue or business reporting.
Responsibilities & Tasks:
Seek to drive continuous improvement of existing platforms through the business and IT development with a strategy of service improvements, simplificationand process documentation.
Manage all fault resolution and service deliveries for the Business systems in the production environment.
Ensures a high level of network availability and performance
Troubleshoots and resolves problems in order to stabilize and optimize customer networks.
Investigate and correct complex cross platform application issues, ensuring existing systems are stable and supportable.
Establish and maintain relationships with other cross functional areas in order to provide cooperation and support and ensure a high level of customer services and communication
Ensure procedures are maintained and updated and all system secured guidelines are followed
Drive through improvements to enhance system performance and automate processes to reduce errors.
Provide out of hours technical support as part of an on call team
Support for business/IT in defining specifications for improvement of existing applications and the introduction of new applications.
Take responsibility for the successful implementation of new functionality, system improvements through projects and using OCM/WO process to fully support customer ;
Provide mentoring and support for the Front Office BSS ;
Maintaining existing systems and the introduction of new ;
nbsp;nbsp;nbsp; Position Qualification
nbsp;nbsp;nbsp; Technical Experience:
Solid hands on Unix (Solaris/HPUX) user experience
Shell (sh) scripting experience.
Solid experience with Oracle DBs
PL/SQL Solid code troubleshooting/debugging experience
Work experience with similar systems: CRM, SIEBEL is a plus
nbsp;nbsp;Education:
Technical University Degree, Engineering or Computing
Formal training in the use/administration of Sun Solaris or HP-UX OS
Oracle Training, SQL training, others
Fluent English (spoken and written)
Other Skills:
Team player;
Analytical approach to problems;
Ability to work under pressure;
Be enthusiastic and motivated;
Can work independently and be self-motivated;
Solution thinker and problem identifier.