Job details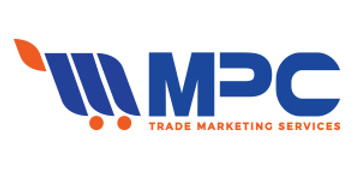 CRM & Business Support Analyst
Career level
Entry (0-2 years), Middle (2-5 years), Senior (5-10 years)
Employment type
Full time
CRM & Business Support Analyst role supports the business, drive faster, more confident & informed decision making process. Ultimate goal is to improve business performance in country through data driven business decisions.
Support the implementation, maintenance, enhancement and reporting approaches of CRM systems such that they help drive the performance and effectiveness of our Field Sales and Expert teams
Manages administrative tasks by initiating, tracking and registering the internal documents as per specific ways of working
Fully accountable for managing internal CRM systems, including leading implementations and major CRM enhancements and also managing day to day maintenance of the system.
Facilitate CRM reporting and tracking CRM statistics, in collaboration with the SFE Manager, Field Sales Managers, the Expert Team Manager.
Provide on-site CRM system support and training to the sales and field teams.
Ensure CRM system / usage compliance with data protection and privacy laws / regulations
Initiating into the approval system the promotional materials.
Initiates POs and registering the invoices.
Manages the development points of the HCPs together with external partner.
Note that the use of data, analytics, and fact backed insights are key to enabling this job purpose
Key Responsibilities
Support: Support ComEx Team (SFE ,BDM, NRM) with analyses, data mining, data insights that will lead to better and more confident decision making process.
Support: Suport Business team with internal administrative tasks to ensure compliance for all processes.
Main Focus: Predominant focus on key business disciplines like sales force effectiveness.
Scope:

Conduct external/internal data analyses leveraging best-in-class reporting & analysis standards (includes standard and ad hoc).
Streamlining the ComEx analytics processes in country.
Own country level dashboards. Actively promote the importance of analytics and a performance management culture with data-driven decision making within the market.
Leverage business intelligence systems & champion self-service utilization.
Partner with IT in order to maintain market-level data warehouse and ensure data quality to support analytics.
Ensure rigorous business tracking with robust target setting & alignment to global standards.
Managing CRM Systems
Responsible for implementing locally new or replacement CRM systems, including all aspects of project management, change management, training, etc.
Responsible for executing enhancements or modifications of the CRM system and any necessary change management within the local team.
Responsible for all day to day activities related to our internal CRM systems, including updating and maintaining master data.
Facilitate uploads of materials (eg. detailing tools, promo materials, sales rep reports, etc.) to CRM systems
Acts as key local point of contact for IT and CRM vendors, taking over the know-how provided by these parties and transferring it into the local team.
Responsible for periodically checking with key users of the CRM system (ie. Field Sales Managers, Expert Team Manager, Sales Force Effectiveness Manager) on satisfaction rate and feedback, and optimize CRM systems wherever possible to deliver their needs.
From time to time conduct Field visits to look for ideas and opportunities where CRM systems can help to further drive performance.
CRM Reporting
Collaborate with key users of the CRM system (ie. Field Sales Managers, Expert Team Manager, Sales Force Effectiveness Manager) to understand reporting needs and their approaches to driving sales performance and create associated reporting and analytical tools
Develop and apply analytics for reporting purposes, track CRM statistics, and propose recommendations to improve Field Sales performance and CRM systems
On ad-hoc basis, lead data generation, analytics, and improvement recommendation for major improvement initiatives as requested by key users of the CRM system (ie. Field Sales Managers, Expert Team Manager, Sales Force Effectiveness Manager) and aligned with HU+ADR Commercial Excellence Manager
On-Site CRM System Support
Provide ongoing on-site support to all users of the CRM systems
Delivers hot support during pilot / new CRM implementations
Provides trainings to current and new users to ensure deep understanding of how to use our CRM systems optimally and the importance of data quality and compliance
Business Support
Initiates, traks and close the process of promotional materials
Initiates POs for suppliers
Registres the invoices into the system according with internal SOPs
Manages the system of development points of HCPs together with the external agency
Compliance
Ensures data quality and integrity and implements periodic data cleansing process
Ensures compliance with data protection and privacy laws and regulations
Experience & Skills
Strong analytical skills, knowledge of CRM systems, Excel.
Minimum one year experiance on similar positions.
Knowledge and experience from a quantitative science is desired.
Understanding of complex data sources or how to leverage data to drive decision making in a business setting.
Good organizational skills and ability to work in cross teams.
Experience applying analytics to answer business questions & provide actionable recommendations .
Previous experience in pharma & consumer business is considered a plus.
Excellent interpersonal & communication skills with strong customer focus and the capability to influence at different levels in the organization.
Ability to manage multiple priorities with a commitment to delivering on-time and quality results.