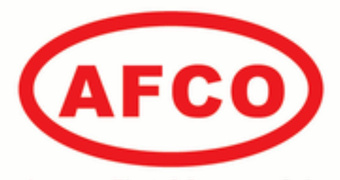 Credit controller & treasurer
Career level
Middle (2-5 years), Senior (5-10 years)
Employment type
Full time
This job can be done remotely
Spoken languages
English - Advanced , Romanian - Native
AFCO Solutions SRL, the Romanian operation of AFCO SA, , is active in the distribution of raw material for several industries such as plastics, industrial chemicals, fertilizers and others. The company is on a continuous organic growth with significant increase in Turnover and Profitability. The position is responsible for Credit Control, Treasury and Primary accounting and reports to the General Manager.
Credit Control
Analyze financial data and calculate credit limits for every new debtor (customer).
Implement credit control procedure.
Manage the process with our insurance company, Euler Hermes.
Follow up collections' procedure. Contact customers. Co-operate with sales people.
Report the receivables.
Co-operate with Group credit control manager.
Treasury
Follow up and report the cash flow.
Manage bank operations for the use of the company's credit facilities, mainly through discounting receivables.
Administrate credit facility contracts.
Manage accounts receivables and payables.
Involve in the optimization of foreign currency transactions.
Co-operate with Group treasury manager.
Primary accounting
Manage primary accounting operations.
Cooperate with our external accounting & fiscal advisor.
Responsible to collect, control and pass to our external accountant the company's expenses, expense reports.
Keep the petty cash.