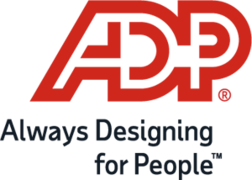 Credit Controller
Career level
Middle (2-5 years), Senior (5-10 years)
Spoken languages
English - advanced
Job Summary & Role:
The Credit Controller should monitor, control and ensure that ADP clients adhere to the contractual payment terms thereby converting debtors to cash on a timely basis. The Credit Controller should own a specific range of the ledger; this includes a high volume of clients.
Responsibilities :
Contact all overdue clients (minimum of 30) on a daily basis mainly by phone
Review 31-60 days and 60+ days balances on a daily basis
Early contact, by phone, with new clients regarding set up fees
Influence clients to pay within agreed timescales to ensure accurate and timely cash collection as per age debt listing
Provide regular updates to targets and plans to achieve goals
Review payments through BACS, cheques and wire transfers on a daily basis
Log all client communication and update new contact details
Report on the top 40 clients on a weekly basis in a meeting with the team leader and UK Finance
Produce dunning letters and letters before legal action in line with the monthly checklist
Work with the Billing Officers to resolve promptly all relevant non payment
Provide the Money Movement team with relevant amounts to be collected through direct debit
Manage unallocated cash outstanding on the ledger, this includes communication with ADP Finance in India
Manage unallocated credit notes on ledger
Respond to clients and internal business associates on the Footprints system and shared Collections e-mail inbox, in line with agreed timescales and performance metrics
Assist the team leader with projects and ad hoc requests
Update process documentation monthly for any changes
Escalate concerns, difficulties and disputes to the team leader on a timely basis
Support other team members
Ensure the telephone is answered promptly and professionally
Knowledge and Skill Requirements:
Excellent written and spoken English
Communication and influencing
Time Management – strong ability to prioritise and meet deadlines
Problem solving
Flexible and supportive team member
Results orientated
Well organized
Experience of Microsoft Word and Excel
Must have some credit control experience or experience in a target driven environment
Ideally some Oracle experience
Ideally able to identify areas to improve efficiency, accuracy and propose and implement relevant changes
About ADP:
We are a comprehensive global provider of cloud-based Human Capital Management (HCM) solutions that unite HR, payroll, talent, time, tax and benefits administration, and a leader in business outsourcing services, analytics and compliance expertise. Our unmatched experience, deep insights, and cutting-edge technology have transformed human resources from a back-office administrative function to a strategic business advantage. ADP serves more thanclients around the world today and helps organizations of all types and sizes unlock their business potential. For 60 years, we've led the way in defining the future of business outsourcing solutions and we remain one of the world's most innovative, diverse and admired companies to work for today.
$$$$