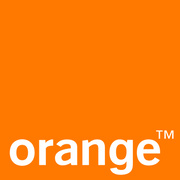 Core Network Senior Engineer
Career level
Middle (2-5 years), Senior (5-10 years)
Employment type
Full time
Spoken languages
English - Advanced
Hello!
Would you like to work in one of the most stable areas of the moment? Come and work for Orange!
We'll recruit you from the safety of your home and we'll prepare you for the challenges of this time - your activity will be carried out remotely, during the whole period of the pandemic, and then you will work at the dedicated Orange headquarter.
We are looking for a Core Network Senior Engineer to join our team.
What you`ll do:
Basic network maintenance:
Completely autonomous in configuring, testing and maintaining the network equipment basis and related services;
Identifies, provides diagnosis and solves complex network problems;
Works with experts from the Operational Skill center and with suppliers for advanced troubleshooting;
Investigate in real time and troubleshoot issues with an impact on the customer;
Repairs and recovers advanced hardware or software defects;
Coordinate and communicate with affected affiliates;
Basic network launch management:
Contributes to the acceptance of new systems in the production platform;
Validates network specifications and functionalities for new components;
Provides expertise for the phases of the verification and validation system.
Basic network change management:
Implements configuration and hardware changes in the production environment in full autonomy or with the support of the seller.
Basic network operations:
Conducts preventive maintenance processes, optimizes performance and tasks recurrent;
Leads the problem management process, identifies repetitive anomalies and look for solutions;
Climb problems to high levels of support;
Leads the process of continuous improvement within TMC;
Ensures that the system meets the performance objectives and performance indicators appropriate performance;
Performs periodic security checks in accordance with the policies of internal security in order to identify any possible intrusions.
Professional Knowledge:
Solid knowledge of basic mobile or fixed networks depending on the technologies maintained;
Strong knowledge of telecommunications protocols, architectures and IP-based technologies;
Fluent in English;
Education and Experience:
Telecom diploma with at least 3-year experience in a Telecom operational environment in a large company.
Postgraduate studies preferred.
[Orange Perks] What's in it for you, should you choose to work for a TOP EMPLOYER?
Contract type: Full Time;
Performance Bonuses – Biannually, based on your results & the company's;
Other Bonuses – for Excellence in Innovation & Profit sharing plan;
Loyalty Bonuses, if you extend your stay;
Electronic Meal Tickets - as you imagine;
Medical & Life insurance for you / facilities for your family, too;
Work From Home & Flexible Working Hours;
Short Friday & Hello HUB - a different kind of office, should you need a change of scenery;
Professional GSM subscription;
Personal GSM subscription, also [because we believe in communication!];
Special grants on Smartphones & devices;
Discounts & installments for Orange products & services;
Orange Learning, Remote Learning, Trainings & Career plan mentoring;
Wellbeing Program – we support your Zen;
Flexible benefits [like special discounts on Gym subscriptions, Tickets for your infant's nursery, Pension Package or other things you might be interested in];
In case of travel: daily allowance, transport and accommodation.
& more!
You could be working in an organization with great colleagues and team spirit supporting your professional development.
Apply and let's have a remote-talk – we care for our candidates, all the interview stages are online!
Love,
ORANGE – a digital company