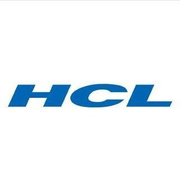 Contract Service Improvement with French
Career level
Middle (2-5 years), Senior (5-10 years)
Spoken languages
English, French
Major Responsibilities
Identify and help eliminate bottlenecks in processes and workflows.
Manage internal and external audits
Support the SLA Reporting process (CLM)
Request revisions to policies, processes, procedures and plans where necessary, in order to develop and propagate knowledge of improvement actions that will benefit learning throughout the organisation.
Ensures and monitors that root-cause analysis (RCA) of client service issues is conducted and learning is shared and applied for future benefit
Add structure to ad hoc improvement programmes
Where service improvement is required, ensures that a clear plan is established, and agreed with the appropriate parties on how to move forward consistently.
Identifying and implementing changes and potential cost-saving initiatives.
Provide templates for defining and managing diverse improvement initiatives.
Promote the standardisation of contract documents (P&Ps, Billing docs, Training materials, etc.) and headcount capabilities across target teams.
Promote a continuous improvement culture that drives productivity, service quality and customer satisfaction.
Sets targets for improvements in service quality and resource utilization. Creates Service Improvement Plans (SIPs) to realise improvements.
Qualifications / Competencies
Fluent communication skills in French and English
To have good IT skills in standard Microsoft packages
Good understanding of continuous improvement concepts including Six Sigma, Lean, ITIL
Knowledge of ISand its certification process
To have demonstrable experience of supporting services to achieve sustained service improvement
To have excellent written skills and able to prepare formal reports including for senior leadership
To be able to interrogate, analyse and use data
Ability to set-up, facilitate and lead service improvement sessions with a range of business stakeholders
Strong analytical, project and product management skills, including a thorough understanding of how to interpret business needs and translate them into operational requirements
The ability to lead, motivate and inspire others to excel and deliver high standards of performance for the business
Creativity & Innovation – The ability to challenge current ways of doing things (conventional practices), adapt established methods to new situations, pursue ongoing process improvements, create and evaluate new solutions and ideas
Excellent verbal and written communication skills and the ability to interact professionally with a diverse group of Partners, senior managers, and subject matter experts