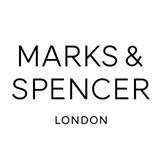 Consilieri vanzari
Career level
Entry (0-2 years), Middle (2-5 years), Senior (5-10 years)
Gross salary / month
420 - 570 €
Dezvoltam echipa de vanzari Marks and Spencer din Romania si cautam Consilieri vanzari! Ne dorim colegi cu pasiune pentru fashion, pozitivi si dornici sa se dezvolte intr-un mediu international!

Ce cautam:
Persoane cu pasiune pentru fashion si vanzari;
Atitudine pozitiva;
Dorinta de dezvoltare in domeniul vanzarilor;
Abilitati foarte bune de comunicare.
Ce vei face:
Vei identifica dorinta de cumparare a fiecarui client, asistandu-l in procesul de cumparare prin oferirea de informatii despre produs, brand, tesaturi, croieli, etc;
Te vei asigura ca exista stoc suficient de produse pe suprafata de vanzare;
Vei finaliza procesul de cumparare prin actul de incasare si eliberare de documente justificative;
Vei oferi o experienta de cumparare unica fiecarui client.
Ce oferim:
- Bonuri de masa;
- Bonusuri din vanzari;
- Discount la achizitia de produse M&S;
- Abonament medical la o clinica privata;
- Bonus de vacanta;
- Program flexibil;
- Traininguri;
- O echipa vesela, cu expunere internationala, care abia asteapta sa te cunoasca
SpuneA, Marks and Spencer!
Descrierea companiei
Voici La Mode este prezent in piata de fashion retail din Romania ca francizat al Marks & Spencer
Folosind cunoștințele și know-how-ul ca francizat al Marks & Spencer în Cipru, precum și experiența cu alte branduri internaționale, Voici La Mode Group a dezvoltat o strategie completă pentru restabilirea Marks & Spencer pe piața din România. Modernizarea brand-ului, îmbunătățirea experienței clienților în materie de cumpărare și extinderea gamei de produse oferite sunt principalele obiective strategice ale Grupului, urmărind începerea unei noi ere pentru M&S România, dar și repoziționarea ca brand de înaltă calitate, cu creații valoroase.
Marks & Spencer a lucrat în parteneriat cu Voici La Mode Group din 1960. În prezent, deține și conduce 19 magazine în Cipru, incluzând magazine Marks & Spencer, CELIO Men's French Fashion și brandurile Arcadia care aparțin Wallis, Dorothy Perkins și La Mode Group deține și conduce cinci Cafenele/Restaurante sub denumirea Café La Mode.