Job details
INACTIVE AD:
The employer is not currently actively recruiting for this position, but you can apply for the ad.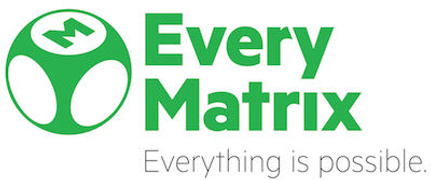 Career level
Middle (2-5 years)
Employment type
Full time
Spoken languages
English
- Advanced
* all languages are compulsory
We are looking for a skilled, passionate and highly driven Compliance Officer to join our Compliance team. The right candidate will play an important part of a team which handles a lot of interesting and challenging compliance projects for many different stakeholders. As Compliance Officer within this team, you will be involved in exciting new projects, involving people of various backgrounds, where the technical side meets the business side and the regulatory side. Since Compliance is a relatively small department, this role can present a very fulfilling career path, opening in multiple directions, such as Change Management, Compliance, AML, Security, Internal Audit etc.
Responsibilities
Monitor and review all developments within the regulatory environment of the business;
Analyzing the technical aspects of regulatory legal frameworks in the iGaming industry on a global scale;
Working with deadlines imposed by regulatory technical frameworks, to ensure the compliance of our products with the standards of specific authorities;
Perform risk assessments of the Company's processes and procedures in accordance with various legal regulatory technical requirements and other external factors;
Take part in implementing various policies and procedures, to ensure that business activities are conducted in conformity with all applicable laws and regulations;
Liaise with other departments, clients, vendors, and regulatory authorities in various jurisdictions;
Assist with the preparation of technical compliance documentation;
Perform Internal Audits across different business functions and prepare reports on key findings
Liaise with the relevant regulators where the business holds gaming licenses for the successful maintenance of these licenses;
Preparing and co-ordinating applications for new gaming licenses;
Support all internal stakeholders on a continuous basis with issues concerning compliance in the iGaming industry;
Advisory on compliance and contract risks/issues, implementation and general compliance;
Processing compliance based reports and professionally presenting them to senior level management within the business;
Work together with the Head of Compliance and Compliance Manager as well as all stakeholders, to ensure full adherence with EveryMatrix processes, procedures and license requirements
Hard skills
3rd level qualification in Compliance and/or Law/Finance;
3+ years' experience in a similar compliance based role, ideally within the iGaming Industry (Financial Services will be considered);
Knowledge of legal and regulatory landscapes in the iGaming Industry;
Experience in completing compliance assessments across various departments within the business;
Ability to manage projects and coordinate with many teams with different backgrounds;
Knowledge on how to do business analysis based on regulatory standards;
Ability to transcript compliance requirements in business terms.
Experience in licencing and dealing with regulators
Experience with compliance and internal control procedures and frameworks;
Capacity to write, research and develop processes and procedures;
Ability to provide advice on compliance matters to stakeholders in a direct and practical manner;
Availability to travel abroad if needed;
Fluency in English, including legal English;
Proficiency using Microsoft Office applications (. Excel, Word, PowerPoint);
An interest or knowledge of iGaming, Sportsbook or Casino highly desirable but not essential
Experience in Internal Audit will be considered as a positive
Soft-Skills
Driven and motivated attitude;
Analytical thinking (solution driven);
Be able to work on own initiative and to provide pragmatic solutions against tight time-frames;
Detail-oriented, organized, flexible;
Ability to work in multicultural environment;
Strong written and oral communication skills;
Independent and able to make decisions;
Highly structured;
Diplomatic skills while having the ability to put forward your ideas and take decisions;
Ability to perform under pressure;
Comfortable in a complex and changing business environment.