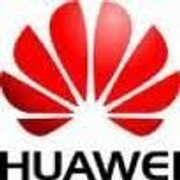 Community Specialist
Career level
Entry (0-2 years), Middle (2-5 years)
Employment type
Full time
Spoken languages
English
* all languages are compulsory
Gross salary / month
800 - 1200 €
Develop and Strengthen community relationship with fans of Huawei in Romania and increase brand awareness via both Huawei internal channels and external forums
Responsibility
1. Content management: independently create topic/article/picture/video/, independently translate content/article from English to Romanian; daily check content in forum to meet local culture/law. Periodically check external forums and summarize the hot topic, as input to the content planning. Post selected hot topic also in external forums.

2. Fans management: increase fans quantity in Huawei forum, encourage fans and provide help to fans to generate quality content. Reply the hot topic in external forums as well
3. Online forum campaign management :Aligned with Huawei brand spirit, create online fans campaign to activate fans engagement to make forum interesting, professional and premium
4. Offline event management : conduct offline fans activity to increase fans engagement and encourage fans to share in online forum during and after activity

5. System maintenance: Manage user database analysis and output operation analysis weekly/monthly report and optimize system

6. Coordinate with other supporting teams to get resource and encourage forum fans to visit Huawei shop to experience latest product and technology
Professional Knowledge
With the professional skill of new social media and online media communication knowledge.
Education Background Requirements: Bachelor
Langue Skill Requirement: Fluent English in Speaking, Reading and Writing.