Job details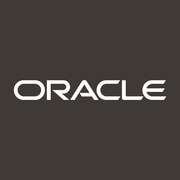 Collections Analyst with French OR German
Career level
Middle (2-5 years)
Employment type
Full time
Partially remote job
(working time will be divided between remote and company's headquarters)
Spoken languages
German
- Advanced
, French
- Advanced
, English
- Advanced
Position: Collections Analyst
Department: Credit and Collections EMEA
Role main objective:
Timely cash collection of customers' balances; achieves cash collected, aging and other specific objectives, accurately solves challenges ensuring payment cycle reduction and excellent partnerships.
Responsibilities:
Daily interacting with customers by all means (phone, mails etc) to achieve the collection targets. Applies the specific collections process to ensure the individual and team targets are achieved following the department requirements.
Analyses, investigates and reconciles customers' transactions to ensure accurate balance account.
Represents the main contact person for the customers (internal & external) for invoices/payment related situations; understands and clarifies the challenges raised by customers and uses all the available resources to solve them timely. Answers all customers' requests in a professional manner.
Timely escalations to first line manager, providing relevant and complete information. The escalations must contain any aspects which might negatively impact team's/department's objectives.
Collaborates professionally with other departments to ensure target achievements and to solve customers' challenges. Responsible to follow up to completion.
Responsible for the decisions made in collections process in order to build and maintain a strong partnership with customers in order to secure the company's objectives.
Is aware of, understands and applies the internal policies and procedures, contributes to the process improvement through creative approaches and challenging the existing practices to increase department's results and efficiency.
Team player sharing experience and constructive opinions whenever it is necessary to integrate efforts and optimize work results.
Registers in the system all relevant information gathered while interacting with customers to ensure their track record for a better quality of future actions. Each customer interaction must be registered in the system with detailed information providing a real and clear understanding of the account status and the agreements between the company and the customer.
Engaged to offer high quality standards while interacting with both internal and external customers, to apply and respect the internal policies and procedures.
Follows the Sarbanes-Oxley rules and is completely responsible to fully support the internal and external audit.
According to the organization's scope and role, fulfills any other task assigned by his/her direct manager related to the job.
Requirements:
I. Experience : Equivalent experience minimum 6-12 months
II. Education: Undergraduate degree, preferably from a business school.
III. Abilities/Qualifications:
Written and oral command of English and German OR French languages.
Any other European language would be a plus.
Written and oral business communication skills.
Works to completion, results oriented
Understands priorities and can organize his/her time accordingly
Computer skills (. MS Word, Excel, Adobe, PowerPoint and Oracle applications)
Influencing and negotiation abilities
Ability to work in teams and collaborate cross-functionally to deliver on shared objectives
Quick to recognize situations where change is needed and skilled at driving change
Able to understand complex and very dynamic processes
As part of Oracle's employment process candidates will be required to complete a pre-employment screening process, prior to an offer being made. This will involve identity and employment verification, salary verification, professional references, education verification and professional qualifications and memberships (if applicable)