Job details
INACTIVE AD:
The employer is not currently actively recruiting for this position, but you can apply for the ad.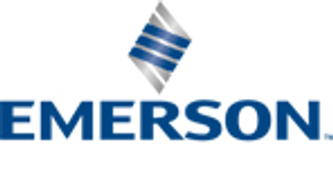 Collection Specialist with Italian
Career level
Entry (0-2 years), Middle (2-5 years)
Employment type
Full time
Spoken languages
Italian
- Advanced
, English
- Advanced
* all languages are compulsory
In this role you will be reporting to the Regional Collections Manager and you will assist in the management of Accounts Receivable processes and procedures, ensuring that the Collections team provides the most effective and efficient support to the business so that both Sales and Departmental objectives are met.
In more detail, you will be involved in the Accounts Receivable activity for the area maximising cash flow through the timely and effective collection of trade debts utilising the GetPaid system. Play a key part in process improvement, dispute management and overdue debt reduction initiatives for the area.
Work in close partnership with Sales to bring about the maximisation of profitable sales by effectively managing customer payment terms and daily held orders. Conduct month end reconciliations, aged debt analysis reporting & cash-flow targeting.

Through this role we will give you the opportunity to test your skills in a dynamic environment, to learn from our experienced team and grow within our organization.
Are you well-organized, driven for results and you can deal with ambiguity? Then join our team in Cluj-Napoca!

In this role you will:
•Provide proactive support to area personnel and external customers on all AR issues;
•Engage with internal and external customers early in negotiation process to facilitate receivables friendly agreement on large contracts;
•Effect collection of amounts due to Emerson Process Management on the accounts receivable ledgers in accordance with the company targets;
•Highlight any concerns/potential bad debts to the Regional Collections Manager in a timely manner;
•Maintain and review credit facilities/terms in conjunction with the Central Risk Team as appropriate (or as required due to order levels) to maximise profitable sales and minimise risk in accordance with credit policy;
•Provide & promote 1st line resolution for customer discrepancies and escalate accordingly within the organization;
•Actively promote and participate in initiatives to perform root cause analysis on discrepancies and undertake improvement initiatives across the quote to cash process to prevent discrepancies occurring;
•Ensure best practice in Accounts Receivable is promoted and employed at all times across the area;
•Provide leadership, guidance and support to remote sites in the area on all AR matters;
•Interact with all internal and external customers in a professional and courteous manner;
•Timely release and resolution of issues relating to all held orders to maximise sales;
•Cash flow management;
•Undertake any other activities as required by the Regional Collections Manager in the operation of the Collections function;
•Sets own priorities within framework of established procedures.
For this role you will need:
•Bachelor's Degree in Administration or Accounting
•2-3 years collection experience
•Italian and English proficiency
•Knowledge of Excel skills

Who you are:
You are passionate about making an impact and always act with integrity. You continuously push yourself to achieve new goals and are not afraid to question the status quo by proposing creative solutions to problems.

Our Offer to You
By joining Emerson as a Collection Specialist with Italian, you will be working at the heart of our business. This means that the skills and business insight gained can serve as an invaluable foundation toward developing your career within our global organization. We offer plentiful opportunities for advancement and support this through our formal personal development planning process.
Our on-boarding program uses a blended learning approach to get you up and running as quickly as possible. You benefit from Emerson certified trainers with extensive knowledge of our customers, products and applications.
Our global Women in Stem initiative gives you the chance to connect with local peers that share the same interest, to promote the diversity & inclusion and early STEM education and to benefit from professional development to access leadership opportunities. Also, we are committed to maintaining a partnership with the Society of Women Engineers (SWE).
Our inclusive company culture celebrates the unique perspectives, diversity of thoughts, and exceptional innovation that come to life when we actively seek to hire and develop the best, the brightest team members from all backgrounds. These unique points of view help foster fresh thinking and new ideas, ensuring our continued success into the future.