Job details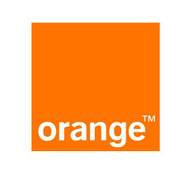 Cloud Site Reliability Engineer
Looking for Premium Talent
Career level
Middle (2-5 years), Senior (5-10 years)
Employment type
Full time
Partially remote job
(working time will be divided between remote and company's headquarters)
How would you like to work in IT & Communication, toying with cutting edge technologies and enjoying your life? Come closer to #LifeAtOrange.
We'll recruit you from the safety of your home and we'll prepare you for the challenges of this period – for the time being, our activity is carried out remotely.
As a Cloud SRE, you will deliver a future proof hybrid environment (multi-Cloud) that will allow DevOps teams to deploy applications to be used by millions of people.
What you will be doing:
Define and implement different cloud policies (security, platform design and governance)
Define and implement cloud resource hierarchy and IAM (Identity and Access Management)
Performs resource utilization together with forecasting, capacity evaluations, and condition appraisals of the infrastructure
Define, implement and maintain automation flows for Cloud infrastructure provisioning and in-life management.
Implement the change management on the Cloud infrastructure leveraging automations tools and infrastructure as a code concept.
Perform the engineering and operations of Cloud assets [Kubernetes-based container platforms, CI/CD tools and network related components)]
Responsible for incident response and management and for reducing the time spent to fix problems when they arise; facilitate post-mortem reports and ensure permanent closure of the incidents
Design and Manage the CI/CD pipelines for cloud assets.
Perform on-call activity
Write and review code for: automation tasks, controlling platforms (on-prem/cloud) creation/destruction, capacity management/load balancing, cost control, etc...
Prepare runbooks to cover operational activities
Oversee Cloud resources, including implementing and managing monitoring, fixing, testing and maintaining services, application software and system management tools
Define, monitor and ensure the SLO & KPIs
Support DevOps teams to define, monitor and maintain in the agreed values the "error budget" parameter (amount of downtime or lowered performance)
Measure, test, and explore the Cloud resources; whatever is found to cause the most trouble is where work is prioritized for improvement;
Ensure the managed environments and solutions are providing optimal reliability, availability and performance;
Participate to the audits on managed resources
What you need:
2 years' Cloud experience or on-premise virtual environments (VMware, HyperV, XEN),
1 year / project experience with Container and Container Orchestration technologies and products: Kubernetes, GKE, AKS
Nice to have: Experience with Cloud based services (IaaS, PaaS, KaaS, FaaS) from GCP, AWS or Azure
Any AWS, GCP of VMware certification will be a plus
1 year / project experience with Infrastructure as Code tools: Terraform, Puppet, AnsibleExperience with scripting and programming languages: Bash, Python, Go
Good understanding of distributed systems concepts, monolithic and microservices application architecture and design
1 year / project experience with cloud-native technologies, CI/CD processes and DevOps practices
2 years' experience in managing large scale and highly-available services in a multi-datacenter environment
2 years' experience with Linux operating systems (RedHat, CentOS), storages (Netapp), and networking
1 year / project experience with CI/CD and versioning tools: Teamcity, Jenkins, ArgoCD, Bitbucket, Artifactory
2 years' experience with observability solutions: Prometheus, Grafana, Fluentd, Filebeat, Elasticsearch, Kibana, CheckMK
What's in it for you:
Performance Bonuses – based on your results & the company's;
Loyalty Bonuses, if you extend your stay;
Electronic Meal Tickets - as you imagine;
Medical & Life insurance for you - facilities for your family, too;
#WFH & Flexible hours;
Professional GSM subscription;
Personal GSM subscription, also [because we believe in communication!];
Special grants on Smartphones & devices; discounts for Orange products & services;
Development Platforms - Orange Learning, Trainings, Career Counselling, Coaching & Career plan mentoring;
Wellbeing Programs – we support your Zen;
& more
Come & work for a #TopEmployer company. You could be part of an organization where great colleagues and team spirit support your professional development.
Apply and let's have a remote-talk.
At Orange, you can!