Job details
INACTIVE AD:
The employer is not currently actively recruiting for this position, but you can apply for the ad.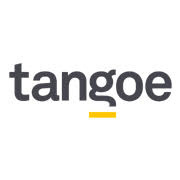 Career level
Middle (2-5 years), Senior (5-10 years)
Employment type
Full time
What you'll do:
Our global infrastructure is a rapidly expanding environment, offering great growth potential on both a horizontal and vertical level. Our environment is a heavy mix of RHEL, Ubuntu and Windows operating systems. Core tools/technologies we are using include (Hyper-V/ESXi; AWS, Zabbix, and Ansible). We offer a challenging technical environment with multiple initiatives in place, complimented by a global team of seasoned Systems Engineers for guidance and mentorship. We will need you to:
Design, installation, and support of the infrastructure including networking, hardware, and operating systems
Monitor and act upon system alerts for Production Services servers
Manage and resolve issues submitted via the service ticketing system
Ensure server patching is performed per policy
Get involved with infrastructure improvements including performance tuning, usability, and automation enhancements
Maintain and update systems documentation
Recommending enhancements that provide a strategic advantage
Provide off-hours support as required
Who you are:
You're highly proficient in[MD1] all Red Hat Linux, Ubuntu and Windows operating systems, fully confident using automation tools (Ansible/Puppet, Terraform) and have solid scripting experience (Bash/Perl/PowerShell). You have a proactive mindset, always looking to see what you can improve an environment, your natural curiosity will lead you to ask "why?" and your great problem-solving skills will lead you to the conclusion. You have excellent customer service, interpersonal, and organizational skills, able to work in a fast-paced changing environment and with minimal supervision within a team environment. Industry certifications such as CCNA, Oracle, Cisco, Linux, or Microsoft is a plus. We need previous experience with monitoring systems (Zabbix/Nagios/Icinga), revision Control Systems (SVN/Git/Bitbucket), disaster recovery planning and execution, storage area network infrastructure (SAN/NAS/ICSI/NFS) and with networking technologies (firewall, switches, routers, VPN, etc.).
Where you'll work: we are all currently working remotely, with a plan to return to our office in Bucharest (Boulevard Tudor Vladimirescu) in 2021.
Who we are:
Our values: Integrity · Excellence · Courage · Selflessness
At Tangoe our vision is to empower our customers to deploy and manage their IT assets and services using our leading technology, great people, and global reach so they can focus on delivering their core business faster, better, and smarter. Our breadth of solutions, depth of services, and range of experience deliver the most robust IT and Expense Management platform in the market. In other words, we're really rather fabulous, and Gartner rates us as "Visionary"!
What we offer:
A competitive salary, along with a whole stack of other benefits. We're ambitious, friendly, driven, and passionate. If you want to be a part of a like-minded team in an evolving, challenging marketplace, then it's worth us having a chat!
The Legal Stuff in really small print:
More Information About Tangoe:
Tangoe reaffirms its commitment to providing equal opportunities for employment and advancement to qualified employees and applicants. Individuals will be considered for positions for which they meet the minimum qualifications and are able to perform without regard to race, color, gender, age, religion, disability, national origin, veteran status, sexual orientation, gender identity, current unemployment status, or any other basis protected by federal, state or local laws. Tangoe is an Equal Opportunity Employer - Minority/Female/Disability/Veteran/Current Unemployment Status.
Tangoe is committed to working with and providing reasonable accommodation to individuals with physical and mental disabilities. If you need special assistance or an accommodation while seeking employment, we will decide on your request for reasonable accommodation on a case-by-case basis.
The law requires Tangoe to post a notice describing the Federal laws prohibiting job discrimination. For information regarding your legal rights and protections, please visit Tangoe's career page at
As a Federal Contractor, Tangoe is required to participate in the E-Verify Program to confirm eligibility to work in the United States. For information please visit Tangoe's career page at
Tangoe will not discharge or in any other manner discriminate against employees or applicants because they have inquired about, discussed, or disclosed their own pay. For information please visit Tangoe's career page at
Notice to Recruiters and Agencies: Tangoe prefers to recruit candidates directly, rather than through a third-party recruiter or agency. Do not submit or present your candidate(s) through any means (e-mail, fax, phone, mail, verbal referral) to Tangoe or any employee of Tangoe. In the case of candidate(s) submitted or presented to Tangoe by a recruiter or agency without a signed agreement in place for the specific position or without a specific open requisition, Tangoe explicitly reserves the right to pursue and hire those candidate(s) without any financial obligation to the recruiter or agency. To request consideration as a Recruiting Vendor, please contact our recruiting department
---