Job details
INACTIVE AD:
The employer is not currently actively recruiting for this position, but you can apply for the ad.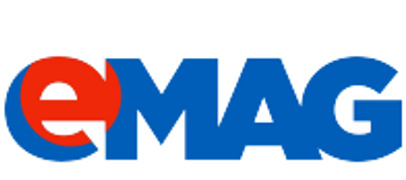 Cloud Data Engineer (Web&Mobile Platform)
Looking for Premium Talent
Career level
Middle (2-5 years), Senior (5-10 years)
Employment type
Full time
Description
The Tracking team is an enthusiastic team that handles complex data problems in eMAG with creative solutions. From internal AB testing to financial modeling we strive to streamline the internal decision process, by using the power of Google Cloud and BigQuery.
Responsibilities
Providing project documentation and ensuring good communication with the project beneficiaries;
Develop applications using the following technologies: BigQuery SQL, Python, Spark, Jupyter, DataStudio, Apache Airflow;
Keep in touch with the project team on all its aspects of the project progress;
Create various reports or complex queries using eMAG Google Cloud resources;
Develop the Tracking Team datalake.
Orchestrate assets (timing and dependencies) in Apache Airflow.
Optimize existing reports and maintain code;
Improving application performance or speed.
Modifying data ingestion schemas according to the team needs;
Provide feedback and insights from data to stakeholders;
Keeping up to date with new technologies, trends and industry standards.
Requirements
University degree;
Good knowledge of SQL, MySQL;
Basic experience with at least 1 programming language.
knowledge of best practices for organizing resources and code formatting.
Advanced English;
Advanced communication skills;
Good organizational skills;
Strong desire for improvement.
Will be a plus any of the following:
Previous experience with web development or web traffic-related data schemas;
Experience with Google Cloud Suite;
Experience with Reporting Services;
Experience with providing insights from data;
Experience with Google Analytics API schema;
Datalake Experience.
Python or R experience;
Pandas experience;
Agile experience;
Git experience;
Spark experience;
Jenkins experience;
Basic DevOps experience.
A new skill that you learned in the last year on your own initiative;
A initiative/project that you proposed in the last year at your current workplace;
Benefits
At eMAG, we are constantly moving forward and we love what we do. If you are passionate about your job, whether it's offering consultancy to a customer or writing a code line, and you aim high, then you belong in our team.
We provide you with the best development programs to improve both your soft and job-specific skills, but it is you who decides what you want to learn and where you want to go. The possibilities are endless.
We know benefits are important, that's why we provide you with a full range of them. And because we like to share, at the beginning of your journey in eMAG we offer you a free course of e-commerce, just to put you up to speed. :)