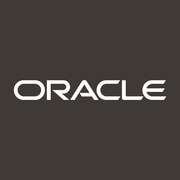 Cloud Customer Research Analyst
Career level
Middle (2-5 years), Entry (0-2 years)
About Oracle
Oracle provides the world's most complete, open and integrated business software and hardware systems with more thacustomers – including 100 of the Fortune 100 – representing a variety of sizes and industries in more than 145 countries around the globeracle's product strategy provides flexibility and choice to our customers across their infrastructureNow, with Sun server, storage, operating-system, and virtualization technology, oracle is the only vendor able to offer a complete technology stack in which every layer is integrated to work together as a single systemIn addition, Oracle's open architecture and multiple operating system options gives our customers unmatched benefits from industry leading products, including excellent system availability, scalability, energy efficiency, powerful performance and low total cost of ownershiClick here for more information about Oracle.
Global Customer Programs
Global Customer Programs has the overall charter to:
Understand customer requirements for business success
Help understand customer barriers to success and facilitate resolution of issues within Oracle
Amplify the voice of the customer within Oracle
Provide ongoing feedback from our customers to support changes to business process and business practices within Oracle
Help communicate messages and issues raised by the global community of Oracle/Java user group within Oracle
Cloud Customer Research Analyst Responsibilities
Executive Engagement and Sponsorship Activities
Support the Oracle Executive Engagement and Executive Sponsorship Program teams:
Develop and maintain content (slide decks, website) in support of Oracle's Global Executive Sponsorship Program including information about meetings between Oracle senior level executives and customers (attendees, dates, slide decks, websites, etc.)
Track and report Executive Sponsor assignments and related program metrics in internal systems and in reports; compile information for quarterly customer account overview reports for Executive Sponsor
Identify news items reported in the press prior to Oracle executives meeting in-person with customer executives (earnings, acquisitions, c-suite changes), and draft news summaries to be shared with Executive Engagement Leads
Maintain internal Global Executive Engagement and Executive Sponsorship Program web pages
Research and compile customer account information from internal systems and external sources for various executive-level programs
Cloud Customer Research and Analysis
Research and support for the Oracle Cloud Customer "White Glove" program
Work with the Cloud Customerleads in each region to track customer progress at every stage of Cloud product adoption including subscription, implementation, support, feedback, problem resolution, value realization, etc.
Track and monitor success of the Issue to Resolution (ITR) program – - work with ITR team to create monthly reports on status, responses, new issues and resolved issue
Research results of survey feedback that measure Cloud Customer Satisfaction
Issue weekly reports regarding customer satisfaction – including at risk customers, successful implementations and numbers of new references.
Create summary reports weekly and participate in development of systems to track program success.
Deliverables:
Executive sponsorship Reporting project plan
Quarterly customer account overview reports
Executive Sponsorship Program reports to track assignment status and executive activities using internal Oracle systems
News article packets for upcoming executive engagements
Weekly reports documenting progress and success of the Cloud Customer "White Glove" program
Weekly web page updates for stakeholder review
Skills, Experience, Education:
Excellent communication skills (particularly written) in English
Experience developing content for an executive audience
Excellent project management, analytical and problem-solving skills
Detail-oriented with strong organizational skills and ability to work independently
Comfortable working on several activities in parallel, and thrives in fast-paced ever-changing environment
Strong HTML and Microsoft Office skills (Word, PowerPoint, and Excel including formulas and pivot tables)
4 years of related experience preferred
Spanish / Portuguese language skills a plus
BS or MS degree or equivalent experience
Working Hours:
11am – 8pm local time