Job details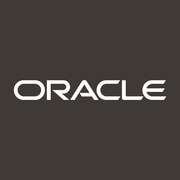 Career level
Entry (0-2 years), Middle (2-5 years), Senior (5-10 years)
Employment type
Full time
As a member of the Support organization, your focus is to deliver post-sales support and solutions to the Oracle customer base, Customer Success Managers and Sales while serving as an advocate for customer needs. This also involves resolving post-sales non-technical customer inquiries via phone and electronic means, as well as technical questions queries arising from the Cloud Portal. You should be able to work independently with problem analysis and in implementing workarounds through proper observance of Support standards and conventions. The Technical Support Engineer has good communication skills and maintains contact with Customers and their representatives while diagnosing and fixing faults.
In this position, you will routinely act independently while researching and developing solutions to customer, Sales and customer success managers issues.
Job duties are varied and complex, needing independent judgment and include, but are not limited to, the following.
Responsibilities
Adhere to company and department policies and procedures
Provide high quality, responsive support to Oracle's customers and Cloud CSM teams globally
Learn existing Oracle Products and Services and/or other Oracle components which may form part of the solution
Analyze, diagnose, and provide workarounds until the fix can be supplied
Follow the status of a problem ticket and make sure that assigned ones are updated
Identify and manage customer expectations as required.
Identify tasks requested by the customer that do not fit in the maintenance scope and initiate change requests accordingly
Keep all stakeholders informed of progress and/or issues
Gather the necessary information for the Sustaining Support teams to resolve a problem
Enable the smooth and efficient processing and management of Cloud transactions as they progress through the stages of the end to end sales and customer use processes
Act as a bridge between customers / Sales and various other supporting functions (Cloud Operations Provisioning, Development, OAL)
Assist in the escalation of critical deals and issues through various back office functions and processes
Integrate with sales teams and sales management to gain understanding of business priorities and challenges
Work together with other, Support and Development teams to ensure coordination
Keep current on new releases and enhancements
Meet team key performance indicators and targets
Be available for flexible hours by negotiation to fix important issues.
Continually focus on improvement.
Skills
Ability and desire to provide excellent customer service to internal and external customers
Capable of quickly understanding technical issues and learning new technical skills.
Time management skills
Establish and maintain trust with the customer at all times
Ability to work independently and in a dynamic environment
Strong communication, interpersonal, and analytical skills
Strong knowledge of Cloud procedures and Oracle business
Continual focus on improvement of Oracle Support practices
Attention to detail
Good self-organization and ability to multitask
Quality and efficiency oriented, even under pressure
Strong problem-solving skills
Proactive, team player
Positive and "Can Do" attitude
Results oriented
Flexibility to working in shifts
Excellent English skills, both written and verbal