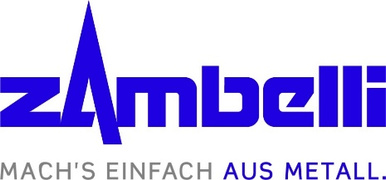 Chief accountant
Spoken languages
German, English, Hungarian, Romanian
Gross salary / month
750 - 1500 €
Chief Accountant
The Zambelli Metal srl. is part of a medium-sized, international group of companies. We employ about 1050 people at 7 locations in 5 countries. Our competence is the machining of metal.
In the product areas of roof drainage, metal roofing and shelving systems, we occupy leading market positions. In addition, we are active in industrial contract manufacturing for well-known companies with their own strong market positions.
For our company located in Sfantu Gheorghe (jud. Covasna), we are looking for an experiencedChief Accountant. In order to fulfill this position, you will need:
Authorized Accounting permission (Authorized Accountant or Accountant Expert from CECCAR).
Knowledge of Hungarian, Romanian, German or English language.
Economic education.
Knowledge of labor law and contracting law.
Load-bearing capacity.
Ability to work in team.
Ability to motivate people.
Cost awareness.
Ability to work independently.
Technical knowledge, experience in Lean management and purchasing skills are an advantage.
As Chief Accountant, you will be responsible for:
Accounting at a Production company, A-Z.
Biannual and annual balance sheet preparation.
Statistical reports (to the Statistical Institute, BNR).
Reports to the holding management.
Bank transactions.
Payroll.
Personnel and organizational management.
Report on changes in financial, tax, and all laws affecting the company to the management.
Notifications and reports to banks and government agencies.
Providing accounting documents to the tax advisor and the auditing agencies.
Tax returns and notifications to authorities and institutions.
Notifications and reports for operational control.
Preparing surveys and reports for the Executive Director's work.
****************************************************************************************
Contabil șef
Zambelli Metal parte dintr-un grup internațional de companii mijlocii. Angajăm aproximativ 1050 de persoane în 7 locații din 5 țări. Competența noastră este prelucrarea metalului.
În domeniile de produse de drenare a acoperișului, sisteme de acoperiș metalic și rafturi, ocupăm poziții de lider pe piață. În plus, suntem activi în fabricarea de contracte industriale pentru companii bine-cunoscute cu poziții proprii puternice pe piață.
CautamContabil șefla punctul de lucru inSfântu Gheorghe (jud. Covasna).
Cerinte:
Contabil autorizat sau expert contabil, CECCAR.
Cunoasterea următoarelor limbi scris, vorbit în nivel avansat: Maghiară, Română, Germană sau Engleză.
Calificare profesională în domeniul comerţului.
Cunoştinţe aprofundate din dreptul muncii respectiv dreptul contractual.
Rezistenţă la stress.
Abilitatea de a lucre în echipă.
Abilitatea de motivare.
Cost coştient.
Abilitatea de a lucre singur.
Cunoştinţe tehnice, experienţă din domeniul Lean management respectiv experienţă din domeniul achiziţiilor reprezintă un avantaj.
Descrierea jobului / responsabilitati:
Contabilitatea firmei de producție de la A-Z.
Întocmirea anuală și semestrială a bilanțului contabil.
Întocmirea rapoartelor statistice spre (Institutul de Statistică, BNR).
Întocmirea rapoartelor spre management.
Efectuarea tranzacțiilor bancare.
Salarizare, întocmirea statelor de salarii.
Management organizational şi de coordonare a angajaţiilor.
Raportare spre management despre schimbările de reglementări din domeniul financiar, taxe etc.
Rapoarte spre instituţiile statului respectiv sectorul bancar.
Punerea la dispoziţie a documentelor financiare spre consultantul financiar respectiv auditor financiar.
Declaraţii şi rapoarte taxale spre intituţiile statului