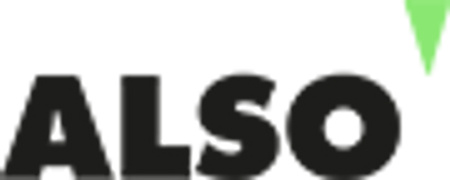 Sales account executive
Career level
Entry (0-2 years), Middle (2-5 years), Senior (5-10 years)
ABC Data Group is a leading IT hardware distributor in Central and Eastern Europe. It is the only company in the industry that managed to build a strong presence in eight CEE countries, with direct business operations in Poland, The Czech Republic, Slovakia, Romania, Lithuania, Latvia, Estonia, Hungary and Germany. With over 20 years of experience in the distribution of computer hardware, software and consumer electronics, the group has been able to create the most comprehensive portfolio on the market, comprising products from over 300 leading suppliers.


We are looking to cover key sales positions with candidates that match the following profile:
IT products knowledge
Romanian reseller channel networking
Work experience in the IT or a similar field of more than 2 years
Analytical skills
Attention to details
Proactive thinking
Determination and ambition to learn and develop.
Main responsibilities:
Develop the sales channels for SMB resellers.
Achieve the sales target set by the Sales Director, in accordance with the business objectives.
Enhance the relationship with the partners in order to increase the sales
Know the decisional mechanism, financing possibilities, market strategy and the business objectives of each partner. Closely monitoring the competition along with the Product Manager and react to its actions.
Propose and negotiate with the partners the most efficient promotion campaigns.
Create special offer for partners according to their business model
Ensure that the operational aspects related to sales activities are fulfilled
Reporting of sales progress and status weekly.

We offer:
Good career growth opportunities in a challenging environment
Good salary
Medical benefits package.
Online interview
De ce ati decis sa aplicati la acest post? Ce va motiveaza?