Job details
INACTIVE AD:
The employer is not currently actively recruiting for this position, but you can apply for the ad.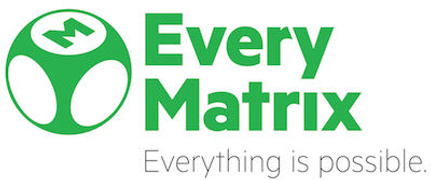 Career level
Middle (2-5 years), Entry (0-2 years)
Employment type
Full time
Spoken languages
English
- Medium
, English
- Advanced
* all languages are compulsory
Got a head full of ideas? Good.
We're looking for an enthusiastic English speaker to join our Casino Support team!
Either start off your career on the right foot or add to your already existing skill- set, EveryMatrix team provides a great working environment – both friendly and relaxed – suited for personal development in a tech-driven company full of interesting and challenging projects. Our headquarters is situated right in the heart of the city, at Unirii Square and comes with all the benefits of a central location, including ease of access to the Old Town for the occasional get-together with your future teammates.
Requirements
Good written English skills (mandatory);
Clear and positive communication skills;
Active listener;
Internet browsing is no mystery to you and know all the shortcuts;
The technical aspects of an activity are fun for you;
Previous experience in gambling industry is a plus;
Ability to follow documented procedures, logical thinking;
Willingness to continuously learn and improve;
Highly organized, focus capacity;
Team spirit;
Time management skills;
Ability to communicate technical problems concisely and professionally.
Responsibilities
The customer support will be responsible for helping our clients via e-mail and live chat, also for checking data in back-end in order to prevent/solve problems.
Other info
The base salary is 400 Euro;
Even though the position is entry-level you can grow as fast as your results are. Our defined career path gives good opportunities for the right person;
The work schedule is from 8:00-16:00, 9:00-17:00, 17:00-1:00, 5 days/ week in shifts. You will be required to work on weekends, but you will receive 2 free days within the working week. More details about the working schedule will be provided over the interview;
Paid taxi for night shifts;
Headquarters in the heart of the city, at Unirii Square;
Fruits Tuesday;
Anniversary Gifts;
Extra vacation days with every year inside the company;
Team Activities, Friday Bars, Summer Party & Christmas Party (we like to 'Work hard, party harder');
Internal & external training;
Fun corner: pool, ping pong table, PS4, lots of board games;
Bookster subscription & Books corner (online and offline);
Our own in-house gym, health & well-being programs;
Daily Catered Lunch;
Private Medical Subscription.
Online interview
1. Are you available to work in these shifts: 08:00-16:00; 09:00-17:00; 17:00-01:00?
2. The position that you applied to is entry-level and the base NET salary is 400Eur as it is mentioned in the job description. If you are willing to grow your career, it depends only on yourself how fast you can accumulate the necessary info and become mid, senior etc., the first two steps adding 100Eur to your salary and the next two steps adding 200Eur to your salary. The salary part is ok with you?
3. The customer support position is fulltime, with a rotation working schedule, even in the weekends. Does your schedule let you work in weekends?
4. How do you evaluate your English skills from a scale from 1 to 5?