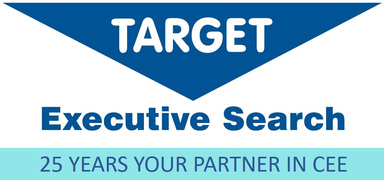 Cards System Administrator - DevOps
Looking for Premium Talent
Career level
Middle (2-5 years)
Employment type
Full time
Spoken languages
English - Advanced
* all languages are compulsory
Our client is one of the major players within banking and financial services sector both on Romanian market and internationally. With its strategic positioning in Western and Eastern Europe, the group has one of the highest market share in the "old" continent.
They are offering equitable & attractive financial conditions, alongside a friendly and supportive working environment, allowing freedom to act, explore and achieve goals with passion, creativity and dynamism.
Flexibility, development, fun, professional & personal growth – this is what our client is offering to its employees!
The role: Cards System Administrator Dev Ops– IT Team
Reports to: Team Leader ICT Alternative Channels Administration
You will ensure the proper functioning of the card system, including monitoring activities, creating alerts and optimizing objects in the associated databases.
Main responsibilities:
manage or provide assistance for the development and implementation of new products requested by business departments;
write/debug/optimize/enhance code in Java and Oracle PL/SQL from scratch or based on existing solutions/services
find solutions in quickly solving problems, as well as their early escalation to card system providers;
ensure the optimal functionality of the card system, including satellite applications, 24/7 availability, analyze its statistics and optimization methods
maintain & enhance the testing cycle for the card system
build & provide reports according to the specifications provided;
provide the role of Security Officer in the maintenance of security keys related to the card system;
keep in touch with international card organizations;
Main criteria:
University degree in a Computer Science, Telecommunications or other analytical University;
Experience in PL \ SQL Oracle of at least 3 years;
Java programming experience of at least 1 year;
Experience in card activity of at least 3 years – it would be a plus;
Good knowledge of English.
Key factors to succeed in the role:
The initiative for continuous improvement so as to anticipate critical situations;
Good reaction to constant multitasking;
Good behavior when working under pressure / stress due to the large volume of requirements to be solved;
Learning skills alone;
Problem solving oriented;
Ability and desire to acquire knowledge quickly;
Proactive attitude;
English language (fluent in both writing and speaking);
Very good knowledge of MS Office (MS Word, MS Excel, MS Power Point, MS Access, MS Project).
Looks interesting? Do you want to find out more? We are waiting your application ASAP either on our website () or your résumé by email ().