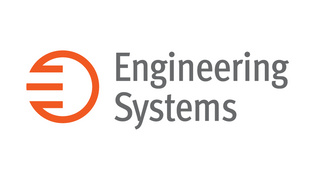 c#/ .NET developer
Career level
Middle (2-5 years), Senior (5-10 years)
Employment type
Full time
Spoken languages
English - Medium
About our company
We develop custom business applications, maintain applications and provide support for clients in Norway and Romania. We innovate, we like to learn new things and we care about our people. We work in an efficient way and our team members wake up every morning and think: 'yes, I like to go to the office!'. We feel at home in our office, we manage projects in a structured way and we give importance to a healthy work-life balance. Trust is one of our most important values.
Professional qualifications:
Relevant .NET experience (C#)
Experience with Microsoft SQL Server database
ASP.NET WebForms/ASP.NET MVC
Experience with web services (ASMX, WCF, ASP.NET Web API)
Knowledge on client side technologies: (HTML, CSS, JavaScript, jQuery);
Visual Studio (>2013)
Good level of English
Degree in a computer science or mathematics.
Would be a plus:
UI frameworks (Bootstrap, AngularJS or similar)
Telerik/Progress (Kendo UI for JQuery/ UI for ASP.NET AJAX)
Using version control (SVN, Git, TFS)
DevOps
Microsoft Azure environment working experience;
Working experience with any other kind of micro-service architecture;
Experience with Agile, Jira, Atlassian Confluence, Team City
Multithreaded programming
Unit testing
Software design patterns and object-oriented design
Experience using database monitoring tools (like RedGate tool)
Good level of Microsoft SQL Server.
Main responsibilities:
Design and develop new features on enterprise projects
Maintain and improve functionality on our existing software products
Follow team coding standards and best practices
Perform technical analysis of requirements
Collaborate in a small, experienced, energetic team on a rapid, agile development schedule
Review product specifications in order to give development estimates and product feedback
Technical documentation that shares knowledge effectively.
Your qualities:
Passionate about programming
Customer oriented, understanding needs
Creative
Strong communication skills
Accurate
Self-driven
Team player
Result oriented.
What we offer:
Professional development: coaching on the job, projects matched to your ambitions, training on technical skills
Work-life balance is important to us
Opportunity to work on projects abroad
Friendly work environment with newest technology
You get to know Norwegian culture and Norwegian leadership style.