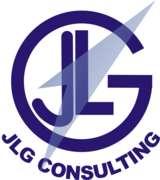 C++ Developers
Career level
Middle (2-5 years), Senior (5-10 years)
We're looking for talented and passionate software engineers to become part of our young and innovative team.
At JLG, you will use the latest technologies and programming languages to develop the next generation air traffic management solutions. Grow together with us and be part of an exciting and rewarding business.

Job description (implementation of components of modern air traffic management systems)
- participate in the design, development and maintenance of aviation-related software applications;
- interact and coordinate with the Customer teams;
- propose innovative technical solutions;
-have the chance to bring your ideas to life by coming up with innovative technical solutions and ways to improve our development process;
-constantly learn new skills and technologies.

Skills / Experience/Competencies:
- university degree (completed) in the ITC domain or equivalent technical studies and experience;
- good knowledge of OOP concepts and practical experience in an OO programming language;
- good knowledge of C++;
- knowledge of modern software development standards, best practices and design patterns;
- good knowledge of the Linux OS;
- familiar with industrial SW engineering methodologies;
- fluent English;
- strong analytical and reasoning skills;
- committed to quality and timely delivery of work;
- pro-active and goal oriented;
- team spirit and collaborative attitude;
- open for innovation.

We offer:
- attractive salary package above market average together with a career progression scheme;
- young and dynamic team and professional leadership;
- autonomy and flexibility;
- international environment;
- recognition of performance trough bonuses and other advantages;
- personal development;
- access to top state-of-the art technologies and methodologies.