Job details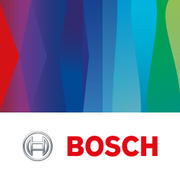 Career level
Middle (2-5 years), Senior (5-10 years)
Employment type
Full time
Spoken languages
English
- Advanced
, German
- Advanced
C/C++ Team Leader, Engineering Center (Bucharest)
Company Description
At Bosch, we shape the future by inventing high-quality technologies and services that spark enthusiasm and enrich people's lives. Whether in areas of Automated Driving, Electric & Connected Mobility, IoT or Connectivity, our ideas make driving safer and more comfortable than ever before. This is only possible with the help of our colleagues from Bosch Engineering Center - with offices in Cluj and Bucharest - specialized in software, hardware & mechanics and reliability engineering. We work closely together with other international mobility development teams and with the local Bosch Cluj Plant in order to offer unique products and AIoT solutions to our clients from around the world.
So, are you ready to shape the future of the mobility together with us? Let us tell you more. Our promise to our associates is rock-solid: we grow together, we enjoy our work, and we inspire each other. Join in and feel the difference.
Job Description
Our teams are aiming towards a common goal: shaping the future of mobility together. Find out more about each of them:
Engineering Prototype technologies for Advanced driver-assistance systems (ADAS)
Have you heard of High-Performance Computing Platforms or PCIe in Automotive? We are building them here in Cluj-Napoca with the help of our C++ expert colleagues. On the whole, our teams contribute to developing the latest innovative HW-SW solutions for Urban Automated Driving, Automated Valet Parking and High-Performance Computing Platforms
Engineering Software Ultrasonic for Advanced driver-assistance systems (ADAS)
Welcome to a place where your ideas lead to something big. Welcome to Bosch. Whether in areas of driver assistant systems, automated driving, connected and electric mobility, our ideas make driving safer than ever before. If you want to contribute to a safe autonomous driving by accepting the challenge to develop and validate ultrasonic applications in the field of driver assistance, join us and start something remarkable.
Your contribution to something big
Develop and coordinate a Software Engineering team;
Personnel recruitment according to projects and competence needs;
Responsible for coordinating and planning work assignments within the engineering team;
Active participation in project discussions to clarify customer requirements within the engineering team;
Planning and responsibility of the strategical development in the area of Software Development;
Responsible for System and Software architecture design, Sys and SW requirements analysis, effort estimation, module design, implementation, unit reference test and debugging;
Creating, organizing, maintaining and improving the department's software development and testing processes;
Responsibility for competence management and the development plan for associate knowledge;
Ensuring compliance with software development and testing processes and preset quality standards;
Qualifications
Who you are:
You have Computer Science, Automation, Electronics and Telecommunications, Informatics, Mathematics BA/MA ;
Knowledge or experience in software development, software design, Embedded OS, MBD: Simulink or Microcontroller programming;
You are aware of Development Principles (V-Model, Agile, Requirements Management, etc.);
You have very good knowledge of C++ programming language;
You have good algorithms, data structures and software design background;
You have experience with software documentation, tracking (ex: Jira) and versioning tools;
You have experience with real-time software development and multithreading;
You would be a perfect match to our team if:
You are motivated and committed to get involved, learn and contribute to the development of leading edge state-of-the-art technologies in collaboration with a global network of experts;
You have good communication, strong analytical skills, team oriented, initiative, perseverance and attention to details;
You are self-organized and able to estimate, prioritize and schedule own tasks;
You have target and quality orientation.
We would also appreciate:
If you have experience with software development on embedded systems;
If you have experience in automotive software development;
The languages you should know
English – a good level is mandatory;
German – it is not mandatory, but it is an advantage;
Additional Information
#LikeABosch Benefits:
Your work-life balance is valuable to us, so we offer you:
Annual leave, because work-life balance is essential to us;
Flexible working hours, but if you want to work from somewhere else, feel free, our Home Office program helps you do that;
Your health and well-being is important to us, so we have you covered:
Medical subscription
Accident insurance
Sport activities and well-being initiatives
We believe in a Life-Long Learning approach, so you can take advantage of:
Technical and soft skills trainings;
Access to e-learning platforms
Local and Global career development programs
Opportunity to attend conferences
Bookster subscription
You will be part of a product company. You will contribute to developing end-to-end products that are delivered to Global OEMs.
On top of these, we are offering:
A monthly budget which can be used for several different services on an online benefit platform
Annual bonus
Lunch discounts
Relocation bonus
Ready to work #LikeABosch?
We live by our values, have an open feedback culture and there is plenty of room for innovative ideas. All because a team is only as valuable as its members.