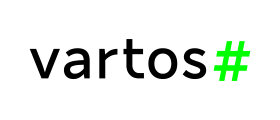 C Software Developer
Career level
Middle (2-5 years), Senior (5-10 years), Executive (>10 years)
I recruit candidates willing to relocate
Yes
Gross salary / month
101 - 200 €
About us
VARTOS is a technology startup, well-funded and with a clear success path strategy. In the past 5 years, we have developed a product that we expect to have a significant impact for Internet connected servers. It might be as successful as Android is in mobile world.
At this point, the product has been deployed with a test customer and we are gaining confidence we have built something extraordinary. We do not yet talk about it; neither do we have a website.
In 2019 we intend to significantly increase the personnel count and to organize the commercial and marketing teams.
Requirements
Experienced C language & Linux Programmer – min of 4 years
Experience in writing apps to create new features
Experience/knowledge in writing CLI (command line interface) for products
Experience in adapting, maintaining and patching GPL software packets embedded in the product
Python knowledge/experience
Knowledge of embedded systems
Bachelor's degree in Computer Science or related field
Excellent command of English
Ideal candidate
Besides the above, any candidate with experience in DevOps, SysAdmis, Shell/Bash scripts, networking, protocols, GPL, will just make our day!
What we offer:
Highly motivating salary and performance bonuses, based on personal and team achievements. Based on your seniority and expertise, net monthly salary will be around:

5 years of experience: 2000 euro
10 years of experience: 3500 euro
15 years of experience: sky is the limit :)

Shares from the yearly profit of the company, based on the personal contribution and time spent in the company
Holiday incentives
Flexible hours and the ability to work from home
One of the most creative and people oriented benefits package (summer seaside villa for employees and their families/friends, sky vacations in winter, corporate parties and sport events just to name a few besides the classical benefits)
A company driven by a clear strategy and goals, blended with a friendly and relaxed work environment
Designer made offices in Pipera, 50m away from the Metro Station
Not last, the opportunity for you to be part of the team that is creating as we speak one of the most groundbreaking product in the past decade.
If you have the drive and passion to take part in a project that will revolutionize the Internet connected servers around the world, just drop your CV at hr[a t] vartos [d o t ]com and we will be glad to offer you all the necessary information. We'll be happy to meet you!