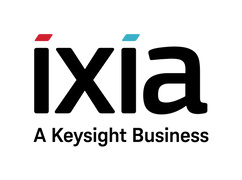 C/C++userspace cross platform IXOS
Responded to 90% of applications in the past 30 days, typically in 3 days
Career level
Middle (2-5 years), Senior (5-10 years), Executive (>10 years), Entry (0-2 years)
Spoken languages
English, Romanian
Hiring candidates willing to relocate
Yes
Are you a C/C++ developer with excellent cross platform (Linux and Windows user space) programming skills?
If yes, we would like to present you one of our most interesting projects, IxOS;
The project:
IxOS stands at the core of Ixia NTS chassis providing the operating systems and services required for Ixia NTS applications such as IxNetwork,IxLoad and BPS to run successfully.
We develop and maintain the current infrastructure while we look forward for new technologies (such as Kubernetes) and new micro-services architectures for the next generation of Ixia NTS chassis
Responsibilities:
First, you will work with the latest Ixia products and technologies;
You will be a part of young and passionate team with strong senior software engineers and will participate in the analysis, design, development and maintenance of C/C++ cross platform software components
Interact with project management, leads, testers and other developers in order to understand the features, planning the schedule, designing and implementing the solutions, optimizing, and performing development testing and bug-fixing in order to deliver high quality releases on time.
Skills you will need:
Good knowledge of C/C++ programming languages;
Good knowledge of Linux user space programming;
Good knowledge of multithreading programming;
Good knowledge of cross platform programming best practices;
Good OOP knowledge;
Good algorithms/data structures knowledge;
Ability to quickly learn and grasp new technologies;
Desire and ability to work in a highly collaborative, team-oriented environment;
Excellent verbal and written communication skills;
Prove to be performance driven and having a proactive attitude;
Bonus skills
C#, Java knowledge is a plus;
STL and Boost 3rd party libraries knowledge is a plus;
Scripting knowledge is a plus (python, tcl);
Windows programming knowledge is a plus;
Knowledge of Linux containers / Kubernetes is a plus;