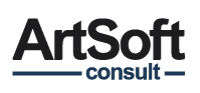 C/C++ developer
Career level
Middle (2-5 years), Senior (5-10 years)
We are looking for a C/C++ developer who has a deep understanding of the NGINX.

- 5+ years of application development
- Deep knowledge of programming language C. C++
- Strong understanding of UDP and TCP protocols
- Strong knowledge of Unix operating system concepts and development environment
- Strong understanding of data structures and memory management
- Strong understanding of multi-threading processes
- Understanding web server configuration, security, and tuning (NGINX)
- Creativity in solving hard problems
- Have excellent verbal and written communication and documentation skills in English
- Developed a custom ngx module is a plus

Responsibilities:
- Analysis, design and development using the above mentioned technologies;
- Effort estimation for own tasks;
- Communication with the customer in English;
- Reporting of the activities performed.

The benefits of working in ArtSoft Consult's team are:
- Relatively flexible working program;
- Open and relaxed working atmosphere, being very much encouraged the communication, as well as knowledge sharing between team members;
- Working with the latest technologies and project management tools, in the framework of a mature software development processes;
- Involvement in complex international projects for big players on the global markets;
- Attractive salary, bonuses and rewards for high-quality work in complex and challenging projects;
- Professional and modern work environment;
- Possibility for professional development (training, certifications, opportunities for career development, etc.);
- Consideration of individual capabilities.