Job details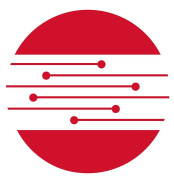 Career level
Middle (2-5 years), Senior (5-10 years)
Employment type
Full time
Spoken languages
English
- Advanced
* all languages are compulsory
Kimball Electronics Group

Kimball Electronics is a global contract electronic manufacturing services (EMS) company that specializes in durable electronics for the medical, automotive, industrial and public safety markets. Kimball Electronics is well recognized by customers and industry trade publications for its excellent quality, reliability and innovative service. From its manufacturing operations in Mexico, Thailand, Poland, Romania and China, Kimball Electronics provides engineering, manufacturing, and supply chain services which utilize common production and support capabilities to a variety of industries globally. Kimball Electronics is headquartered in Jasper, Indiana.

Kimball Electronics Romania

With the start year in, Kimball Electronics Romania is now a running functional business in Timisoara and is a promising competitor in the EMS industry: the greenfield investment is finalized, the core team is onboard and active, and the new equipment purchased is now part of a full and functional production line that is fulfilling confirmed volumes to our customers. IKERO celebrated +300 employeewe estimate thate will reach in the maturity phaseemployees; we think Kimball Electronics, due to a global work culture that thrives off the philosophies that make up our Guiding Principles, will be a very attractive employer.

We invite you to go through the role description below and see if it matches your interests.
KERO team
Senior Buyer is responsible for working the MRP area: negotiate terms, prices, and conditions for the purchase of product as needed, and also with Suppliers, Production Planning, Program Management and other functions as necessary.

Main areas of responsibility:

- Make tactical buying execution with respect to the placement and management of all purchases within assigned MRP portfolio to meet scheduled demand. This process encompasses order placement, rescheduling, and cancellation of items;
- Purchase in accordance with the guidelines set forth by Kimball Electronics rules and the customer's contract, in terms of Approved Manufacturing List adherence, unit price, quality and delivery;
- Communicate supply information throughout the business (Report material status);
- Manage inventory by executing MRP recommendation;
- Disposition of non-conforming material;
- Support and assist Supplier Quality and Sourcing efforts;
- Support departmental, company and corporate policies and goals;
- Pursue continuous process improvements;
- Comply with contracts with regard to buying from correct suppliers at correct prices.


Ideal candidate profile

Studies and technical Skills:
- University studies in relevant field;
-+2 years of professional experience;
- Knowledge/ experience of EMS industry;
- SAP and MRP knowledge or exposure;
- Basic Supply Chain Management knowledge;
- Excellent computer skills;
- Any purchasing training and/ or certification is a plus.


Requirements:
- Structured and accurate work style
- Highest degree of professionalism and confidentiality when appropriate;
- Always willing to assist, hard working;
- Able to give balanced feedback;
- Take initiative and ownership;
- Able to adapt to change and authentic team player;
- Investigative and problem solving skills;
- Ability to communicate supply status at all levels, root cause issues and actions required to resolve them;
- Good business communication skills;
- Assertive;
- Able to facilitate business processes;
- Results oriented.
Note
Kimball Electronics is an equal opportunity employer and gives fair chances to all candidates to the role of interest. Under no circumstances, Kimball Electronics will permit any act of discrimination and lack of dignity in relationship with a candidates. Kimball Electronics will assure a proper recruitment process based on professional competencies and roles and responsibilities of the open job.
Please take kindly notice that only selected candidates will be contacted for further selection stages in any recruitment process.
We would like to thank you in advance for understanding this matter!