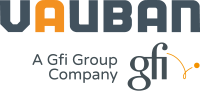 Business Analyst - aplicatii informatice
Career level
Senior (5-10 years), Middle (2-5 years)
Vauban is a Romanian Group with more than 11 years of sustainable and healthy growth. We do focus on innovation, learning, entrepreneurship and capacity to find new solutions. The company figures are +450 consultants, +100 clients, having locations in Romania and France.
Our teams daily deliver Technology Services as consultancy (missions at clients' premises), and also from our delivery center (integration & application development in digital and BI, Software as a Service management, Production, security and infrastructure).
Vauban is also the Romanian partner with Top premium software editors, leader in data governance and security, being responsible to integrate the solutions and to ensure local support.
We are looking for a skilled and enthusiast business systems analyst to join into PDS2 will be part of a highly motivated IT team, will work closely with IT architects, developers, testers and application admins, while keeping a close collaboration with the business lines on the projects.
Cerintele postului sunt:
+3 ani in in domeniul IT bancar;
Experienta in domeniul bancar (gestiune clienti si produse bancare);
Capacitate de analiza si de sinteza;
Capabil sa lucreze atat individual cat si in echipa;
Nivel bun de comunicare (intern / extern);
Cunostinte de limba engleza (cel putin nivel mediu);
Cunoasterea instrumentelor Jira, HP Quality Center;
Absolvent al unei facultati de profil IT;
Buna comunicare verbala si scrisa cu atentie la detalii;
Capacitate de analiza si formalizare a specificatiilor functionale pentru software aplicativ;
Cunostinte despre sistemele de operare AIX si Windows;
Cunostinte despre baze de date Oracle si Informix;
Capacitatea de a lucra independent si in echipa;
Capacitatea de a gestiona mai multe sarcini in paralel si de a lucra sub presiune;
Aplicatii bancare de risc, reporting, contabilitate;
Microsoft Visio;
JIRA.
Responsabilitatile principale sunt:
Analizarea cerintelor de business si redactarea de specificatii functionale;
Participarea la alegerea solutiei informatice;
Specificarea interfatarii sistemelor bancii (prin api-uri sau alte modalitati de interfatare);
Suport acordat in fazele ulterioare redactarii specificatiilor functionale (echipei de
dezvoltare in timpul analizei tehnice, echipelor de testare in timpul testelor interne de conformitate si testelor utilizator);
Analizarea erorilor si identificarea modalitatilor de solutionare.