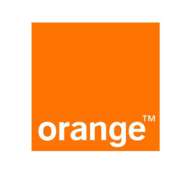 Business Sales Representative
Are you a passionate seller? Do you like being in touch with technology and learn from the best? Do you want to take the selling process to the next level?

Here's your answer:

The Orange SOHO&SME Sales Team is looking for a new colleague to fill in the position of Business Sales Representative !

Job purpose
Reaching and exceeding sales objectives proposed for SOHO&SME segments. Maintaining business relationships with Orange clients in the post-sale activity.

Responsibilities:
- promotes and sells Orange services and products dedicated to SOHO&SME segments by identifying the needs of clients and advising them
- secures the existing customer base through proactive & reactive retention activities
- signs contracts for subscription services and activating on-line services sold
- empowered to sign commercial contracts, Orange contract subscription service (voice service and data service), additional papers / attachments / special offers to the Orange subscription service
- provides support regarding the use of services and products sold and deals with post-sale relationship maintenance (maintains and retains business customers)
- participates in training for new employees of the SOHO&SME department and offers support to Dealers Business Sales Representative at direct superior's special request
- actively participates in sales growth results

Candidate's profile:

Experience and education:
- University graduated
- at least 2 years' experience in Direct Sales or Retail (telecom preferably)
- proven record in market prospecting and closing commercial deals in time vs target
- clean driving license - minimum 1 year experience

Work-based competencies:
- advanced sales skills
- new prospects & acquisition
- good handling of handsets
- fluency in English
- MS Office
- B-to-B sales techniques
- selling in a Business environment

Behavioral competencies:
- customer focus
- drive for results
- problem solving
- commercial awareness
- business-oriented activity


Type of contract:
- Timisoara:1 year determined period with prolongation possibilities, leased contract.
- Sibiu- Orange Romania contract, 1 year determined.
-Bucuresti: undetermined period, leased contract.

Thank you for applying to Orange!