Job details
INACTIVE AD:
The employer is not currently actively recruiting for this position, but you can apply for the ad.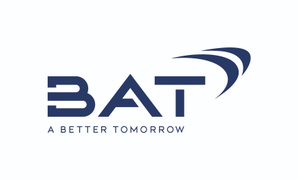 Business Relationship Analyst with Spanish
Career level
Middle (2-5 years)
Employment type
Full time
Spoken languages
Spanish
- Advanced
, English
- Advanced
* all languages are compulsory
Job purpose and key deliverables
Are you all about freedom of choice? So are we - whether it's our people or our products!
We excel at developing our own people into leaders of the future. If you're passionate and ambitious, career progression is a reality within us.
As an organization with a high-performance culture we'll support you every step of the way.
Are you a language person, but you also like to work with figures and always be in touch with customers?
If you are in search of a challenge and want a career that inspires you, join our Finance Service Team.
The job we offer, will give you the great chance to:
•Gain a multinational experience within a friendly and enthusiastic team;
•Understand in full the Procure to Pay process as you will be responsible for both Account Payable query management process and Transaction Procurement support;
•Engage at regional and global level, with external partners and BAT employees (issue resolution and problem solving being an integral part of your role).
Essential requirements
•Fluency in Spanish is mandatory;
•Good command of English spoken and written;
•Be fully aware of own responsibilities and be capable of making decisions;
•As our team is based on friendship, it's important to be a team player;
•Have customer management skills in terms of problem-solving attitude;
•Financial or accounting studies would be an advantage;
•Good knowledge of Microsoft Office.
Desirable requirements
•Accounting knowledge would be a plus;
•Previous Finance experience (Accounts Payable) would be desired.
Do not worry if you don't exceed in all the requirements: we will value your willingness to learn, by constantly helping and guiding you.
Fixed term contract until: